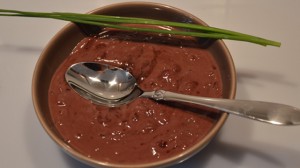 Recipe: Wine merchant sauce
Wine merchant sauce recipe, ideal to accompany roast beef or red meat, it is tasty and smooth. Sauce recipe, with a good red and shallots, you will have a sauce worthy of great chefs. Sauce recipe, I regularly make you a new sauce, here the wine merchant is probably my favorite sauce.
Recipe ingredients
Wine merchant sauce recipe for 6 people:
50 cl of Côte du Rhône wine
1 tablespoon of veal stock
6 shallots
200 g butter
1 tablespoon of olive oil
5 sprigs of thyme
2 bay leaves
Instructions
Peel and finely chop the shallots.
Heat the butter and oil in a large saucepan.
Add the shallots and sear them without coloring them.
Add the veal stock and leave to grill a little.
Add the wine and reduce to ¾.
Add the thyme and bay leaf at the same time as the wine.
Salt and pepper.
Cut the butter into small cubes, then put it back in the refrigerator so that it is very cold.
Add the butter in small squares and emulsify with the whisk to incorporate it well.
Whisk until the sauce has thickened.
Preparation time: 10 minutes
Cooking time: 20 minutes
Number of people: 6
4 star rating: 1 review
What wine to drink with: Wine merchant sauce
My favorite wine for this recipe: Côte du Rhône Grape Grenache noir, Syrah, Cinsault
Temperature between 15 ° and 16 °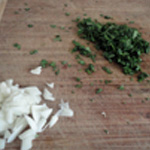 Mince garlic and parsley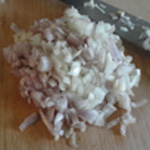 Slice the shallots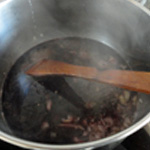 Add wine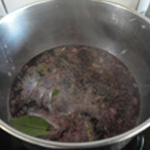 Let reduce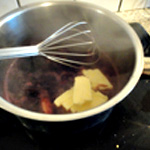 Whip the sauce with the butter