Pork terrine recipe
Instructions
Pork terrine with Beaujolais Nouveau, I took advantage of the Beaujolais Nouveau festival in Auxon, organized by the Auxon Loisirs association. I particularly like these generous country terrines, I like to serve them directly in the cooking terrine where each guest serves a larger or smaller portion. I chose a large, well-grilled country loaf with a crispy crust. Pork terrine, ideal for the Beaujolais Nouveau day. Of course we tasted it with a good Beaujolais Nouveau, thank you to the Robert family for their invitation. I had a lovely evening where we tasted 5 different Beaujolais. What is very interesting in the pork terrine is above all its taste, it remains really affordable, less than 20 euros for this pork terrine which was close to 3,500 kilograms.
Recipe ingredients
Pork terrine recipe for 20 people:
900 gr of pork throat
1 kg of pork liver
1.20 kg of pork loin
45 gr of salt
4 gr of black pepper
1 gr of powdered cardamom
3 gr of 4 spices
100 gr of Beaujolais Nouveau
½ bunch of parsley
3 eggs
1 strainer
50 gr of Armagnac
Instructions
Soak the strainer in hot water.
Rinse and dry the parsley, then remove the stems.
Denote and degrease the pork loin, cut into small cubes.
Cut the throat into small cubes to help the chopper.
Slice the liver.
Peel the onions and cut it into quarters.
Weigh the meat.
Respect the dosages of salt and pepper, it is really important for the balance of your terrine.
Salt at the rate of 15 gr per kilo.
Pepper at a rate of 1 g per kilo of ground pepper.
Add the cardamom and the 4 spices.
Chop your meat with the onion and parsley.
Mix by hand.
Line the bottom of your terrine with the strainer, letting it overflow a little.
Place the stuffing at the bottom, packing it down a little.
Once your terrine is well loaded, press with your fist.
Finish by folding the strainer, you can cut it with a pair of scissors.
Bake in a cold oven at the start, in a bain-marie with the lid on for 1 hour at 150 °.
Remove the lid and finish cooking for 30 minutes in order to roast it well.
Preparation time: 40 minutes
Cooking time: 110 minutes
Number of people: 20
4 star rating: 1 review
What wine to drink with: Pork terrine
My favorite wine for this recipe: Beaujolais Nouveau 2016 Grape Gamay
Temperature between 08 ° and 10 °
Millhomme estate in Ternand in the 69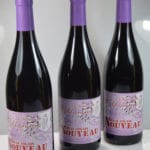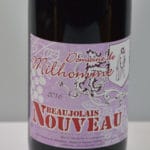 Zoom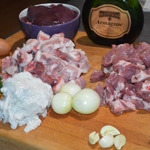 Ingredients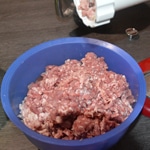 Chop the meats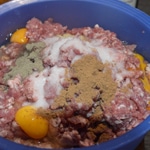 Salt and pepper
Ready to cook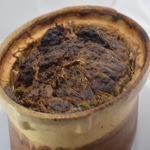 Cooked terrine