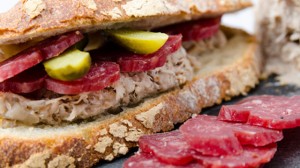 Recipe: Rabbit rillettes
Rabbit rillettes Rabbit rillettes, homemade rabbit rillettes recipe. Easy to make rabbit rillette recipe, it will surprise your friends. Rabbit rillettes without fat, you can if you wish not to add the goose fat in order to have very lean rabbit rillettes, but very good in taste. The longest homemade rillette recipe is cooking, you can spice it up to your taste and enjoy them on a large slice of country bread.
Recipe ingredients
Rabbit rillettes recipe for 10 people:
1 rabbit
2 onions
20 cl of white wine
2 bay leaves
2 sprigs of thyme
Salt and pepper
1 knife tip of powdered cloves
3 tablespoons of armagnac
3 tablespoons of dry white
2 tablespoons of goose fat
Instructions
Cut the rabbit into pieces.
Heat a cast iron casserole dish with a spoonful of duck fat
Sear the rabbit in the hot fat.
Add the sliced onions, white wine and your alcohol.
Season with salt and pepper and add the herbs and clove powder
Place the casserole dish in the oven for 3 hours at 150), the meat should come off the bones
Let the meat cool and carefully bone it, the bones of the rabbit being very small and easily detaching from the flesh.
Separate the flesh with a fork.
Run your hand over the rillettes to detect that no small bones remain.
Return the meat to the casserole dish.
Add goose fat (optional in case of diet, no need for this fat intake).
Heat over low heat to melt the fat and incorporate it into the rillettes.
Pour the rillettes into the terrines.
Cover with fat if you consume the rillettes in several days.
Rabbit rillettes rather easy to make, they were scented to perfection. Spread on a nice slice of bread with a nice red.
Preparation time: 60 minutes
Cooking time: 180 minute (s)
Number of people: 10
4 star rating: 1 review
What wine to drink with rabbit rillettes
My favorite wine for this Macon rouge recipe Grape variety: Gamay
Temperature between 7 ° and 8 °
Cut the rabbit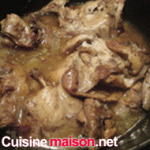 Simmer gently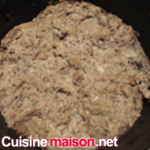 Remove all the bones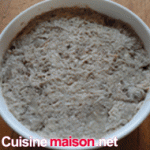 Pack in a terrine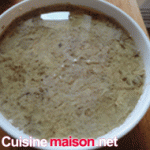 Heat the duck fat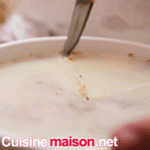 Ready to taste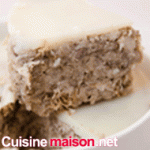 Rillettes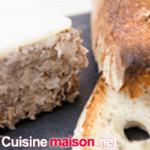 Rillettes and bread