Langoustine soufflé recipe
Summary : Soufflé recipe with baking langoustine, much easier with baking langoustine. I love cooking langoustines in wine, they blend together and give off a multitude of aromas, they are abundant during the season, we find them everywhere on the market shelves. With this soufflé, you will impress your guests with this beautiful recipe for langoustine soufflé. A nice starter to start a meal with friends, with these beautiful langoustines to serve with a green salad.
Langoustine soufflé recipe for: 4 people
Ingredients :
16 langoustines
250 g of salmon
3 egg whites
400 g heavy cream
1 teaspoon of paprika
1 bottle of Rully white (or another white)
1 small gurnard
200 g butter
Salt and pepper
Instructions
Preheat the oven to 180 °
Castrate the langoustines.
Put the langoustines on the belly then make an up and down movement with the center of the fin
rear then pulled gently, the hose arrives.
Remove the shell of the langoustine.
Brown the shallots in 30 g of butter.
Brown the body of the langoustines for a few seconds then set aside.
Put the heads of the langoustines, the claws, the legs and the shells, crushing them as much as possible.
Split the gurnard in half and sear it with the scampi carcasses.
Cover with the white wine left to reduce slowly.
In the bowl of the mixer add the salmon, taking the precaution to remove all the bones.
Add the crème fraîche, then the egg whites, then mix.
Salt and pepper.
Emulsify so that your preparation foams.
Cut your langoustines into small pieces after having reserved 4 beautiful langoustines.
Mix with the preparation.
Butter your soufflé molds and garnish them with the preparation.
Add a langoustine to each mold.
Place in a hot oven at 180 ° for 30 minutes.
Cut the butter into pieces.
Pass your langoustine reduction in Chinese
Put it back on low heat and put your butter, whisking to mix everything well.
It is your butter that will thicken your sauce.
Cover the soufflés with the sauce just before serving.
Preparation time: 45 minutes
Cooking time: 30 minutes
Number of people: 4
4 star rating: 1 review
What wine to drink with: Langoustine soufflé
My favorite wine for this recipe Grave (white) Grape varieties: Cabernet franc, Cabernet sauvignon, Malbec, Merlot,
Temperature between 13 ° and 14 °
Thanks to Daniel for the pictures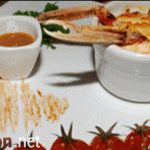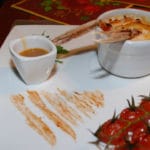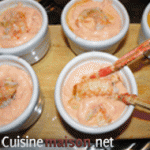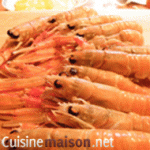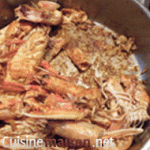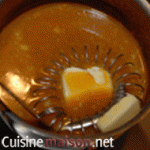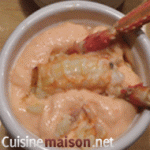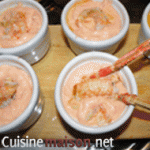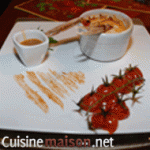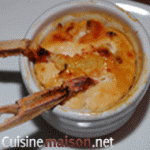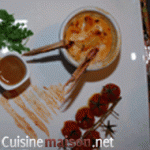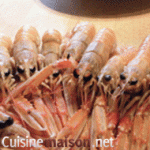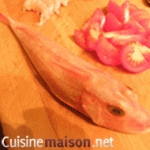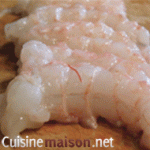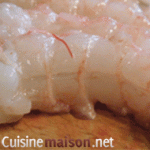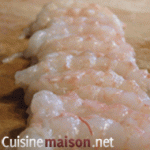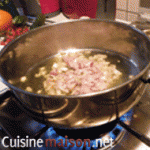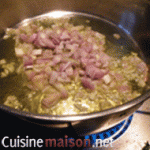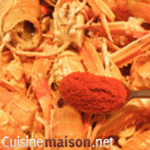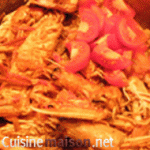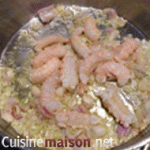 More recipes:
Lobster soufflé

Chorizo and Comté soufflé

Prawn soufflé

County Puff
Heavy cream
langoustine
Salmon Pascal
A comment

Hide reactions

It's also good I tasted… ..
Your reactions / questions / tips: Cancel reply
Remark
Name *
Email *
Website
</p