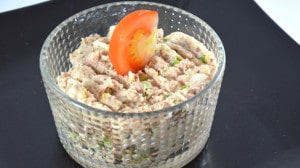 Recipe: Quick Tuna Rillettes
Quick tuna rillette recipe, it's not often at home, but this time it's a friend who shows up at home without warning. She is also a pretty good cook, I couldn't be satisfied with a slice of ham as a starter. I like fish rillettes more and more for starters in the summer. Just serve them very fresh and well flavored with fresh herbs. An easy starter to make with a tin of tuna and a potato, ready in a few minutes, it can leave you free time for your leisure, yes I am thinking of one person in particular. In this rillette recipe, it is the lime that brought the touch of freshness. Go a little rosé and under the parasol.
Recipe ingredients
Quick tuna rillettes recipe for 4 people:
130 g of tuna
1 clove of garlic
1 small onion
1 teaspoon ground pepper
5 teaspoons of lime juice
1 tablespoon of olive oil
1 nice potato
Instructions
Open the tin of tuna and let it drain
Peel the garlic then press it over the tuna
Peel the onion then finely chop it
Cook the wrapped potato for 4 minutes in the microwave
Crush the peppercorns
Cool the potato
Cut the potato in half and collect the flesh to add it to the tuna.
Pour half of the potato flesh and mix, taste and add, if necessary, the rest of the potato.
Add the lime juice and olive oil.
Mix and drain, adjust the seasoning and place in the refrigerator for at least an hour.
Preparation time: 10 minutes
Cooking time: 0 minute (s)
Number of people: 4
4 star rating: 1 review
What wine to drink with: Quick tuna rillettes
My favorite wine for this recipe: Bandol rosé Grape Grenache noir, Mourvèdre, Cinsault.
Temperature between 08 ° and 10 °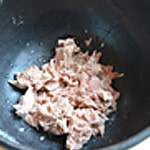 Natural tuna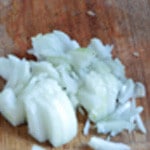 Cut the onion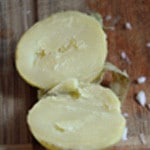 Cook the potato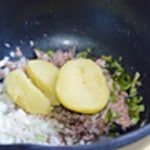 Mix the ingredients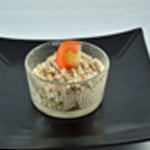 Zoom