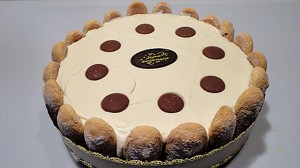 Recipe: Chocolate Charlotte
Chocolate charlotte recipe, here is my favorite charlotte, I love all chocolate desserts. A charlotte two chocolates, intense dark and white for sweetness, for a dessert to be enjoyed very fresh, unfortunately in a few minutes they have all eaten. Chocolate charlotte, an easy-to-make dessert that always hits the mark when it hits the table.
Recipe ingredients
Chocolate Charlotte recipe for 12 people:
35 spoon cookies
325 chocolate
125 g butter
100g sugar
9 egg whites
9 egg yolks
100 caster sugar
White chocolate mousse
180 g white chocolate
35 cl of fluid fresh cream
50 g icing sugar
10 cl of whole milk
2 gelatin sheets
Instructions
Place the spoon cookies upright in the pan to miss.
Place the rest of the cookies with a spoon in the bottom of the charlotte, avoiding holes as much as possible.
Make the dark chocolate mousse:
Crush the chocolate before opening the plates, on the edge of a work surface.
Heat a saucepan in a double boiler with the chocolate, until a smooth ointment is obtained.
Incorporate the soft butter cut into small cubes.
Add the egg yolks off the heat and mix gently with a spatula.
Whip the egg whites until stiff, incorporating the caster sugar during assembly.
Pour the chocolate mixture over the stiff eggs.
Mix gently without breaking the egg whites.
Store in the refrigerator for at least two hours.
Let set a little, then pour gently into the mold without moving the cookies.
Make the white chocolate mousse:
Grate the white chocolate wafer into fine shavings.
Soak the gelatin sheets in lukewarm water.
Heat 10 cl of milk in a saucepan, from the first broth turn off the heat.
Stir in the gelatin.
Pour the chocolate into pieces, cover and let the chocolate relax in the cream.
Make a whipped cream with the rest of the cream, then add the icing sugar.
Gently add the melted chocolate to the whipped cream.
Let set a little, then pour gently into the mold without moving the cookies.
Place in the refrigerator overnight.
Preparation time: 40 minutes
Cooking time: 0 minutes
Number of people: 12
5 star rating: 1 review
What wine to drink with: Charlotte de chocolat
My favorite wine for this recipe: Alsace Pinot gris Grape Pinot gris
Temperature between 11 ° and 12 °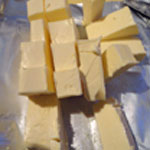 Drink at temperature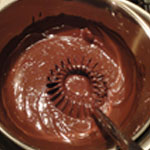 Melted chocolate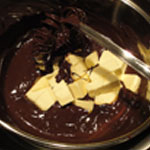 Add butter
Whip the white snow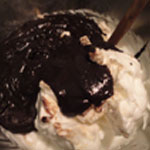 Mix the whites and chocolate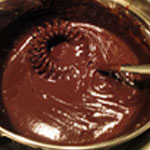 Lukewarm chocolate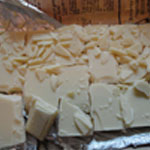 Break the white chocolate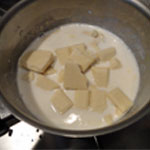 Melt the chocolate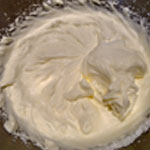 Assemble the whipped cream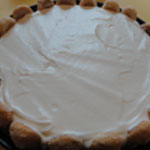 Cover with white chocolate mousse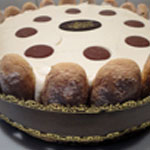 Circle with a headband<img src="/wp-content/uploads/2021/09/4731210077177939728.jpg" class="aligncenter"