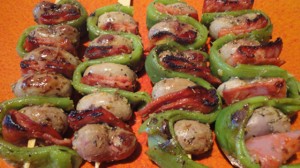 Recipe: Kidney skewer
Kidney skewer recipe. Rabbit kidney kebabs cook on the barbecue, surely my favorite kebabs, too bad rabbit kidneys are not always easy to find. The rabbit skewers cook with the flat coconut beans, lightly flavored with the chorizo. Kidney recipe easy to cook on the barbecue or in the oven or even in a thick-bottomed pan, quickly they will cook in 2 or 3 minutes for the pleasure of housewives in a hurry. You can flavor your skewers using rosemary stems as a pick, here flavored with small slices of chorizo.
Recipe ingredients
Kidney skewer recipe for 4 people:
2 teaspoons of Provence herb
2 teaspoons of garlic
300 gr of rabbit kidneys
1 teaspoon of coarse salt
90 g of chorizo
100g flat bean coconut
Instructions
Blanch the beans in boiling salted water for 8 minutes.
Garnish and reserve the kidneys in a deep plate.
Add the Provence herbs, then the garlic in semolina, on the kidneys then let them marinate for an hour.
Run the pods under cold water to stop cooking.
Insert the pod, then a kidney, then half a slice of chorizo, then the pod.
Repeat until the kidneys are exhausted.
Cook the skewers on the barbecue for a few minutes or on a plancha or, failing that, in a pan.
Preparation time: 10 minutes
Cooking time: 4 to 6 minutes
Number of people: 4
4 star rating: 1 review
What wine to drink with: Kidney skewer
My favorite wine for this Coteaux du Languedoc recipe Grape variety: Cinsault, Carignan, Mouvèdre
Temperature between 08 ° and 10 °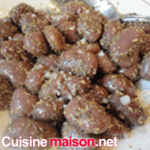 Kidneys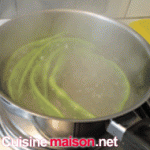 Blanch the coconuts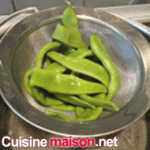 Drain the coconuts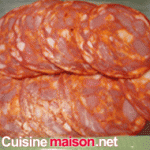 Slice the chorizo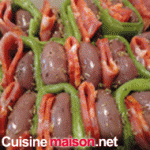 Ready to cook kebab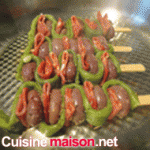 Cook the skewer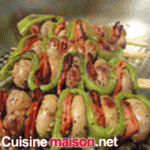 Flip the skewer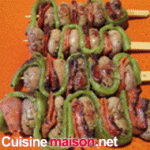 Cooked skewer