<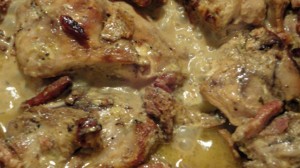 Recipe: Rabbit with mustard
Rabbit mustard sauce one of my favorite recipes with rabbit, but also an easy rabbit mustard recipe. This rabbit recipe has mustard in the oven for better cooking, always softer in the oven, the heat coats the cast iron casserole dish. . Baked Mustard Rabbit Recipe can be programmed in your oven, what a pleasure to come home in the evening and smell this rabbit that has been simmering all the end of the afternoon in your house.
Recipe ingredients
Rabbit recipe with mustard for 4 people
1 small rabbit
100 g strong mustard
400 g of smoked bacon
20 cl of sour cream
30 cl of Arbois Pupillin
500g chanterelles
Instructions
Grill the bacon in a cast iron casserole dish, once well colored, reserve the bacon in a bowl.
Brown the pieces of rabbit in the fat of the bacon, turn the pieces regularly so that they are well browned on all sides. Then mustard all the pieces of rabbit and grill a little while taking care not to burn the mustard.
Add the white wine, the sour cream and the chanterelles, salt and pepper.
Simmer for an hour and a half in a hot oven at 150 °
Check before serving that your sauce has thickened, otherwise reduce a little on the heat of your gas.
Preparation time: 15 minutes
Cooking time: 1 hour and 30 (s)
Number of people: 4
4 star rating: 1 review
What wine to drink with mustard rabbit:
My favorite wine for this Pupillin blanc recipe: Savagnin blanc grape, Chardonnay; Pinot Blanc
Temperature between 10 ° and 12 °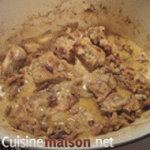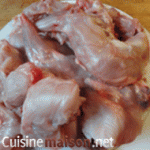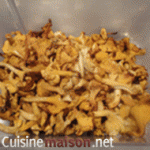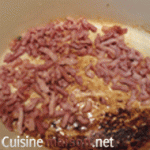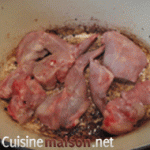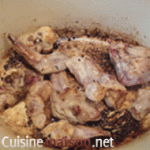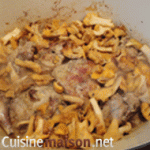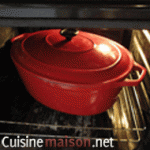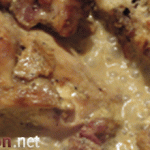 My favorite wine for this recipe Arbois Pupillin Grape varieties: Poulsard, Trousseau, Pinot noir
Temperature between 15 ° and 16 °