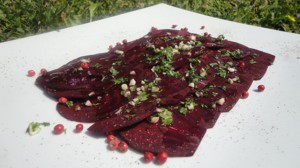 Recipe: Red beet carpaccio
Red beet carpaccio recipe, Here the beetroot, I baked it in the oven in foil, it thus retains all its aromas. Directly from Papi René's garden, they were very young and small…. Be careful, wear gloves with the beetroot red, you will keep indelible traces of your stay in the kitchen for several days. I like to taste this red beet carpaccio on the terrace when the weather is very hot and the sun is at its highest.
Ingredients
4 raw unpeeled beets
1 teaspoon of red berries
½ bunch of parsley
2 cloves garlic
2 tablespoons of olive oil or more
2 sprigs of thyme
½ lemon juice
Salt and pepper
Instructions
Make curls with aluminum foil with shiny sides on the inside.
Salt and pepper
Pour in the olive oil and thyme. Close the straw hut.
Rinse the parsley with water, then dry it with food paper.
Peel the garlic.
Mince the garlic and parsley very finely.
Bake at 180 ° for 2 hours, for amateurs you can eat it raw
Let cool and peel the beets.
Thinly slice the red beets with a knife and place them on the plate.
Drizzle generously with lemon juice.
Salt and pepper.
Sprinkle with the garlic and parsley.
Gently pour in the olive oil.
Preparation time: 10 minutes
Cooking time: 2 hours and 15 minutes
Number of people: 4
4 star rating: 1 review
What wine to drink with: Red beet carpaccio
My favorite wine for this Bourgueil recipe: Grape variety; Cabernet Franc, Cabernet Sauvignon
Temperature between 15 ° and 16 °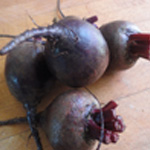 Garden beets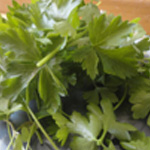 Parsley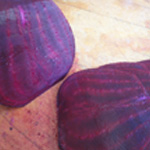 Slice into strips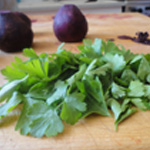 Mince the parsley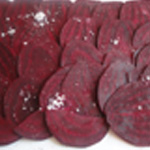 Salt