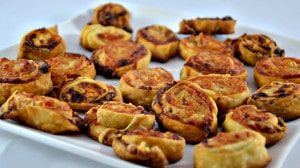 Recipe: Red puff pastry
Red puff pastry recipe, ideal to start an aperitif, slightly spicy, they will give a little spice to your aperitif. The men will love it, some women will love it too, but be careful not the children. I liked the crispy side and the extra spicy softness inside. We only used the scraps from our tarts to make these red puff pastry, you just have to put the scraps of the puff pastry and pass a rolling pin. Go for little red puffs for tonight's game.
Recipe ingredients
Red puff pastry recipe for 3 people:
½ puff pastry roll, I only used the scraps from my mini tarts
1 teaspoon of harissa more or less filled
10 drops of Tabasco
½ tablespoon hot pizza oil.
2 tablespoons of slightly sweet ketchup
100 gr of grated Gruyere
Instructions
Heat the oven to 220 °
Roll out the puff pastry, if you have offcuts, place them one on top of the other and flat.
Mix the Tabasco with the ketchup and harissa in a bowl.
Spread copiously on the puff pastry.
Sprinkle with spicy oil.
Sow Gruyere regularly on the preparation.
Roll out the puff pastry, tightening it as much as possible.
Place in the refrigerator for at least half an hour.
Cut the roll of dough into 5-minute strips.
Place these snails on a baking sheet lined with baking paper.
Bake in the hot oven for 10 minutes.
Let cool for a few minutes then enjoy.
Preparation time: 20 minutes
Cooking time: 10 minutes
Number of people: 3
4 star rating: 1 review
What wine to drink with: Red puffs
My favorite wine for this recipe: Red Arbois Cépage Poulsard, Trousseau, Pinot noir
Temperature between 11 ° and 13 °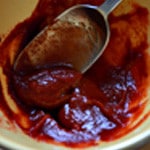 Harissa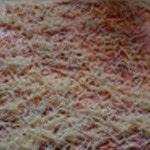 harissa and emmental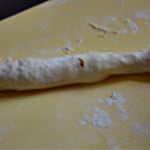 Roll the dough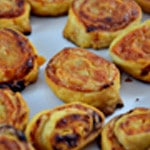 They are cooked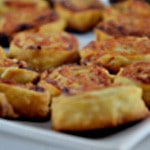 Zoom