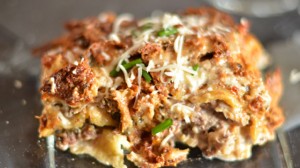 Beef lasagna recipe revisited, I decided to try veal lasagna with mascarpone and I wanted to try it with beef. These lasagna are a real delight, they remained soft and the sundried tomatoes flavored the dish wonderfully, I deliberately reduced the cheese. No bolognese in these lasagna, nothing like making these homemade lasagna today, no surprises in the content. Egg lasagna revisited a dish to see friends again, which is prepared a few days in advance.
Recipe ingredients
Revisited beef lasagna recipe for 20 people:
500 g smoked pork belly
3.300 g of beef
46 g of Salt (i.e. per kg 12g)
3.8 g pepper
3 onions
6 shallots
1 can of crushed tomatoes
3 jars of sundried tomatoes in oil of 660 g
3 bunches of basil
500 g of mascarpone
1 liter of fluid cream
100 g of parmesan powder
1 kg of fresh dough
Instructions
Cut the smoked bacon into 1 cm strips.
Grill on a baking sheet in an oven at 190 ° for 30 minutes.
Chop the grilled breast.
Trim and chop the beef.
Bake in a hot oven at 180 ° for 1 hour.
Salt and pepper the meat, respect the doses.
Mix the meats.
Rinse the flat parsley, then dry it with food paper.
Peel and mix the onions.
Peel the shallots.
Finely chop the shallots with the parsley.
Mix the minced meat with the onions, the chopped parsley and the can of crushed tomatoes.
Drain the sun-dried tomatoes in the oil.
Rinse the basil, then dry it with food paper.
Mix the basil and the sundried tomatoes.
Add the mascarpone to the tomatoes and half the cream then mix.
Make fresh pasta like here
Roll the dough into a lasagna.
Oil a baking dish.
Start assembling the lasagna, starting with a layer of meat.
Pour a little liquid cream over the meat.
Cover with a row of fresh dough.
Repeat until all your ingredients are used up.
Finish by sprinkling the Parmesan.
Place in a hot oven for 45 minutes at 180 °
Preparation time: 60 minutes
Cooking time: 45 minutes
Number of people: 20
4 star rating: 1 review
What wine to drink with: Revisited beef lasagna
My favorite wine for this recipe: Côte du Rhône Cépage Cinsault, Grenache noir; Syrah
Temperature between 15 ° and 16 °
Thanks to Thibaut and Janos for the wonderful photos, memory of a long weekend at Easter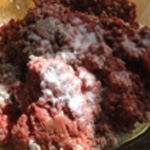 Salt and pepper the meat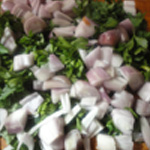 Chop parsley and shallots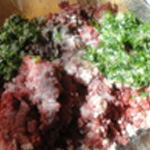 Add to meat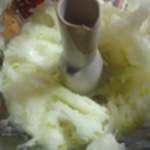 Mix the onions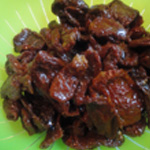 Wring the tomatoes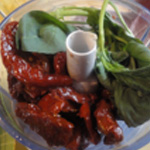 Tomato and basil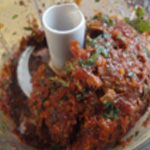 Mix the tomatoes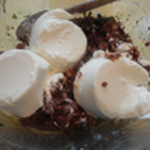 Add the mascarpone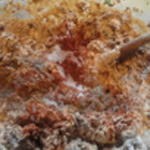 To mix together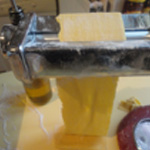 Roll the dough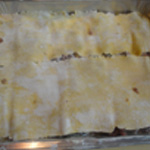 Cover the stuffing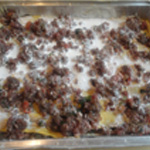 Cover the pasta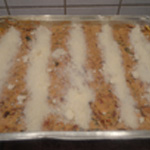 Add the parmesan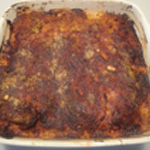 Cooked lasagna<img src="/wp-content/uploads/2021/09/734504799760041100.jpg" class="aligncenter"