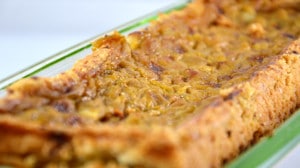 Recipe: Rhubarb pie
Rhubarb Pie recipe, it is abundant in the gardens this year, I was offered it. I like to combine rhubarb with other fruits and the apple goes wonderfully with rhubarb. A barely tangy and deliciously crispy pie, slightly sweetened with apples, we devoured it in no time. Rhubarb tart from the garden, ideal for a snack after a nice walk in the forest.
Recipe ingredients
Rhubarb tart recipe for 8 people:
750 g rhubarb
50 g of sugar (for the rhubarb more or less according to the tastes)
100 g for the apples
50 g butter
2 large apples
25 cl liter of cream
1 egg
500 g of shortcrust pastry
50 g of crushed hazelnuts
Instructions
Preheat the convection oven to 180 °.
Prepare the shortcrust pastry by adding the crushed hazelnuts.
Spend half an hour in the refrigerator.
Peel the apples, then cut them into quarters.
Reserve an apple for the rhubarb.
Peel the rhubarb, taking care to remove all the threads.
Cut the rhubarb into cubes.
Heat a saucepan with the rhubarb and the cubed apple.
Add the sugar.
Cook over low heat so that the rhubarb compotes.
Let the compote cool.
Roll out the shortcrust pastry, then prick with a fork.
Mix the cream with the rhubarb preparation.
Crack the egg and incorporate it well into the appliance.
Pour the appliance over the tart shell.
Bake in the hot oven 30 to 40 minutes at the bottom of the oven.
Enjoy the tart warm.
Preparation time: 20 minutes
Cooking time: 40 minutes
Number of people: 8
4 star rating: 1 review
What wine to drink with: Rhubarb tart
My favorite wine for this recipe: Crémant d'Alsace, Pinot blanc, Auxerrois, Pinot gris
Temperature between 06 ° and 08 °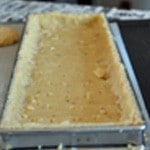 Shortbread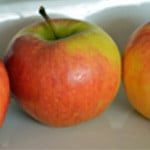 Apples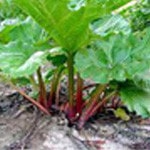 Rhubarb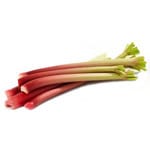 Peel the rhubarb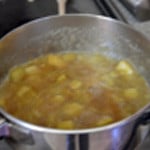 Make a compote