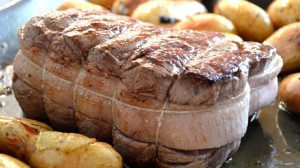 Recipe: Roast beef
A roast beef recipe, cooking roast beef in the oven is ideal for this kind of roast. Nothing like a beautiful piece of quality beef, bought and trimmed by its butcher, you will slice it thinly, it should be almost raw in the heart. I like to serve a roast beef with small potatoes cooked with the roast, add some onions which will flavor the sauce. At home we crack when the roast beef arrives on the table, often we taste it in great silence.
Recipe ingredients
Roast beef recipe for 6 people:
1,200 kg of roast beef.
50 g butter
3 tablespoons of olive oil.
Salt and pepper
Instructions
Have the butcher trim the roast, ask him to wrap it.
Take out the meat half an hour before searing it.
Peel the onions, then cut them into quarters.
Generously pepper your roast.
In a large pan, in hot butter, brown the roast on all sides.
Place the piece of beef in a roasting pan.
Heat the oven to 220 °.
Cook the roast 15 minutes per pound.
Cover the roast with a sheet of aluminum foil.
Let the piece of beef rest for 5 minutes before carving it.
Cut the roast beef into nice, generous slices.
Serve with a merchant sauce of red wine.
Preparation time: 10 minutes
Cooking time: 40 minutes
Number of people: 6
4-star rating: 1 review Preparation time: 10 minutes
What wine to drink with: Roast beef
My favorite wine for this recipe: Moulis en Médoc Grape variety Cabernet Sauvignon, Petit verlot, Merlot
Temperature between 16 ° and 17 °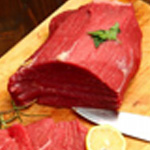 Trim the roast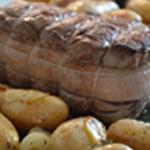 Oven-baked
Zoom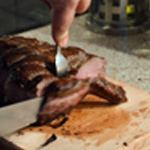 Leave to rest for 15 minutes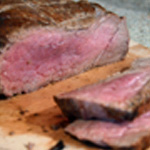 Perfect cooking