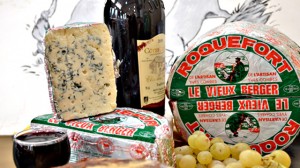 ARTICLE 1:
Roquefort is a cheese made exclusively from raw sheep's milk, it has a cylindrical shape 19 to 20 cm in diameter and 8.5 to 11.5 cm in height.
Its weight is 2.5kg to 3kg, it is a marbled paste thanks to roquefort penicillium spores with a fat content of 52%.
Sheep's milk must come from sheep of the "Lacaune" breed. These 750,000 ewes must feed mainly on grass. They give around 226 liters of milk per lactation period (i.e. between 6 and 8 months).
Today we produce around 20,000 tonnes of Roquefort, for a worldwide production of 225 million liters of milk. About 3,600 tonnes (18%) go for export.
There were more than 800 cheese factories which transformed sheep's milk into cheese, today there are around 8. Several companies still work with their know-how in the commune of Roquefort, the most famous: Société, Papillon, Gabriel Coulet, Yves Combe, the cellars of these establishments are open to the public.
Roquefort ARTISANAL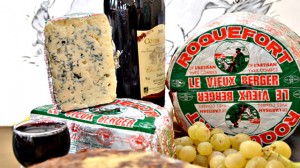 Roquefort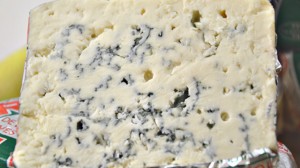 Piece of Roquefort from the Old Shepherd
Artisanal Roquefort has been made respecting traditions for 3 generations by a family employing less than 10 employees and working entirely by hand.
On the different stages of production, from cutting the curd to molding, it must be turned several times a day for optimum drainage.
The salting is carried out by hand with coarse sea salt and finally the refining is carried out in the cellar dug in the rock at the foot of Combalou.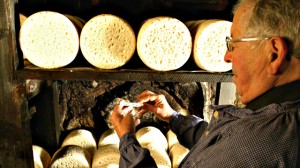 Everything by hand for this Roquefort
The cellars have a temperature of 4 ° to 8 ° and a constant humidity thanks to natural ventilation.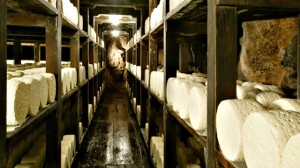 Cave of the Old Shepherd
Caption:
The Titanic which sank in April 1912 had on board 50 tons of Roquefort, for delivery to the United States.

Recipes with Roquefort on home cooking.
Tagliatelle with Rochefort
Roquefort sauce
Pana cotta with Roquefort
Roquefort tart
Gingerbread with Roquefort
Roquefort puff pastry
Photo credit: Delphine ATCHE and studio D.MARTIN
Thanks to the Roquefort tourist office for the photos.
Thanks to SARL Y.Combe for the photos.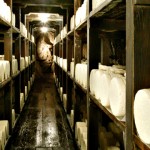 Cave of the Old Shepherd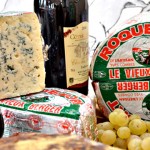 The old shepherd
The village of Roquefort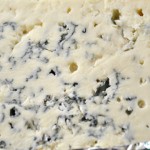 Piece of Roquefort from the Old Shepherd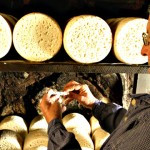 Everything by hand for this Roquefort<img src="/wp-content/uploads/2021/09/3252206265801007907.jpg" class="aligncenter"