The history of Saint Nectaire goes back to the Middle Ages, when the peasants paid the lords with "gléo cheese" (rye straw). The production of Saint Nectaire then extended beyond the Monts Dore area to descend to Aubrac. But he prizes these letters of nobility.
At the court of the Sun King, the Marshal of France Henri II de la Ferté-Sennecterre praised the cheeses of his province so well that Louis XIV had them served regularly at his table.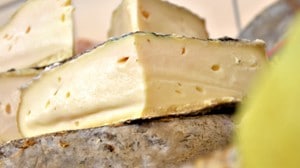 Seen from above
Saint-nectaire is a semi-firm, pressed, salted cheese with a bloomy rind, showing white, yellow or red molds, containing at least 45% fat and 52% dry extract. It is circular in shape, 21 cm in diameter and about 5 cm thick, weighing about 1,700 kg and requires 12 to 13 liters of milk.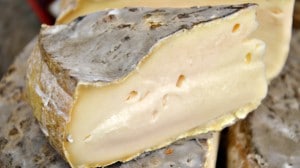 Slice
To recognize a farmhouse cheese, you have to look at the oval casein plate, if it is a cheese made in a dairy the casein plate is square.
To make 1 farm Saint Nectaire you need 13 to 14 liters of raw milk, made straight away. This cheese is matured for about 4 to 8 weeks, rubbed several times with brine to give it a gray rind.
The cave
Thank you to Monsieur Olivier for the magnificent photo of this cellar
The protected appellation area of Saint Nectaire is one of the smallest in France in terms of area (72 municipalities), located in the Puy de Dôme and Cantal on a volcanic site.
But its production volume is significant 63 tonnes for more than 250 producers and 5 dairies for a volume of 8000 tonnes.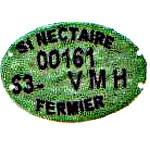 Trace
Thanks to the Ligny a Vesoul cheese dairy for this article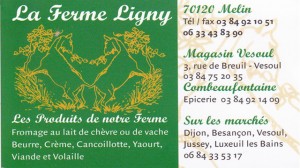 The recipes on the site with the Saint Nectaire Fermier
Gratin with holy nectaire
Spinach and chorizo pie
Cheese soufflé