Recipe Seared foie gras with green apples
I like working with foie gras, I love it from every angle, raw, semi-cooked, in a tea towel, in salt, in a terrine… .It is always a pleasure, and the gaze of your guests when the plates arrive on the table, pleasure and nothing but happiness. Today foie gras is democratized, it is now found for the Christmas and Easter periods quite easily in supermarkets, some now offers good quality French foie gras. Of course, the top of the range is reserved for professionals or in specialized stores. To pan-fry a foie gras ask your butcher, so that he chooses a suitable liver to be pan-fried. This recipe for pan-fried foie gras with green apples remains my favorite recipe, the slightly acidic candied apples bring particular flavors.
Ingredients
Seared foie gras recipe with green apples for: 6 people
1 lobe of foie gras
6 green Granny-smith apples
15 cl of balsamic vinegar
1 teaspoon ground pepper
1 teaspoon of Guérande salt
4 tablespoons of brown sugar
Instructions
Slice your foie gras without denerving it in the direction of the width.
Salt and pepper.
Raise the pan to temperature (test a drop of water slides and sings in the pan).
Gently place the foie gras in the pan, turning them quickly (10 to 15 seconds per side).
Let them color, set aside on several layers of absorbent paper.
This preparation can be done a few hours before the service, see the night before.
In the pan where your foie gras has rejected its beautiful fat.
Cook the peeled and quartered apples.
Sprinkle with sugar, taking care to distribute it well.
Let the apples cook slowly, they should caramelize.
Move and store the apples so that they all cook together.
If you prepare the apples in the morning let them cool in the pan.
Return the pan to temperature with the apples.
Heat the oven to 80 ° and place a sheet of aluminum in a dish and heat it in the oven with the plates.
Close and surround the apples then set aside in the oven.
Place the pieces of foie gras in the pan and return to the desired temperature.
Deglaze the pan with the vinegar.
Place foie gras and apples on each plate.
Add 1 or 2 tablespoons of juice on the foie gras.
Preparation time: 40 minutes
Cooking time: 10 minutes
Number of people: 6
4 star rating: 1 review
What wine to drink with: Seared foie gras with green apples
My favorite wine for this Alsace Riesling recipe: Riesling grape
Temperature between 08 ° and 10 °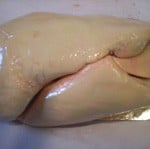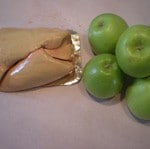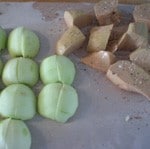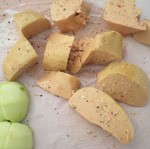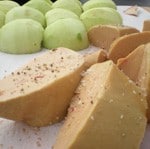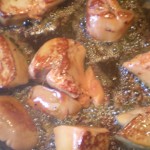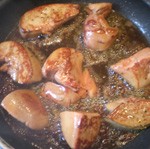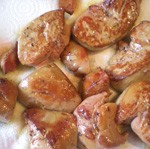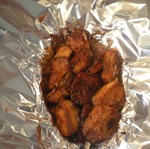 </p