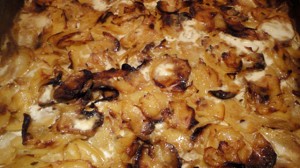 Recipe: Potato gratin
Potato gratin recipe, ideal with poultry in sauce, I had just left it a little au gratin and gently candied in the oven. Potato gratin, it is quite rare that we consume potatoes at home, but there frankly this potato gratin did not resist the assault at Table. Of course I had cheated a little because I served it with a guinea fowl with morels, a creamy sauce to taste with the potato gratin
Recipe ingredients
Recipe for potato gratin with fennel for: 10 people.
2.5 Kg of potatoes
4 onions
1 tablespoon of fennel seeds
1 teaspoon of nutmeg
½ liter of whole milk
½ liquid cream
1 tip of powdered cloves
30 gr of butter
Salt and pepper
Instructions
Wash and cut the potatoes into very thin slices.
Peel and finely chop the onions.
Butter a dish and store the washed and drained potatoes, mixing with the onions.
Sprinkle fennel seeds on each layer.
Salt and pepper.
Mix the milk with the cream and powder of cloves, salt and pepper.
Pour the cream mixture over the potatoes.
Place patches of heavy cream on top of the dish.
Leather in a hot oven at 180 ° (th.7) for 2 hours.
Preparation time: 20 minutes
Cooking time: 2 hour (s)
Number of people: 10
4 star rating: 1 review
What wine to drink with: Potato gratin
My favorite wine for this recipe: Red Arbois Cépage Poulsard, Trousseau, Pinot noir
Temperature between 11 ° and 13 °
Thanks to Patrice for his birthday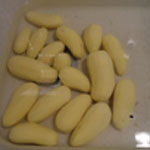 potato gratin-Peel and rinse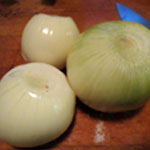 Potato gratin Peel the onions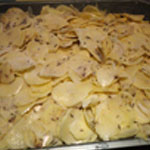 Potato gratin-Place in a dish