Recipe: Shrimp Aspics
Aspics recipe with shrimps, ideal with the arrival of sunny days, flavored with basil and flat parsley, they will awaken your taste buds. I like to make jelly with the reduction of shrimp heads in white wine. I love cooking these damsels of the sea, who will color with a beautiful rose. The shrimps will be deliciously flavored, they will remain barely crunchy, always a nice effect on the table, a very fresh starter.
Recipe ingredients
Aspics recipe with shrimps for 6 people:
40 g basil
10 g flat-leaf parsley
15 cl of white wine
160 g of water
5 eggs
300 g of prawns
6 cherry tomatoes
1 tablespoon of olive oil.
1 onion
Instructions
Remove the shrimp from the shell.
Peel the onion, then cut it finely.
Sear the onion in olive oil.
Add the shrimp and grill them.
Pour in the wine and let reduce.
Salt and pepper.
Rinse the flat-leaf parsley and basil, then pat dry.
Finely chop the basil and parsley.
Cook the eggs.
Scale the eggs when cool, then cut in half.
Heat the water with the parsley and basil.
Mix with a plunger from the first bubbles.
Add the jelly and pour into the bottom of your mussels.
Spend time in the refrigerator for the jelly to set.
Place half an egg in each cavity.
Add the shrimp.
Quarter the cherry tomatoes, then add them.
Whip the jelly with the juice from the shrimp heads after having previously passed it through a Chinese.
Add the marbled water.
Pour the lukewarm jelly into the aspics.
Spend time in the refrigerator for the jelly to set.
Enjoy very cold.
Preparation time: 20 minutes
Cooking time: 30 minutes
Number of people: 6
4 star rating: 1 review
What wine to drink with: Shrimp Aspics
My favorite wine for this recipe: Alsace Riesling Grape Riesling
Temperature between 08 ° and 09 °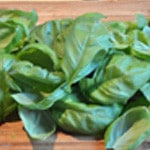 Chop the basil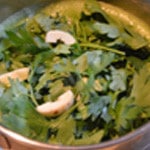 Chop the flat-leaf parsley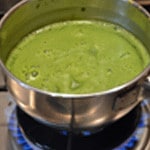 Add gelatin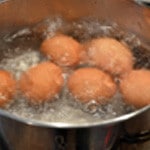 Cook the eggs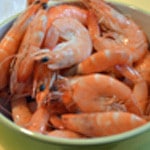 Peel the prawns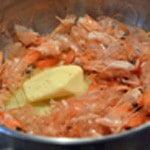 Grill heads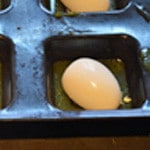 Cut the eggs in half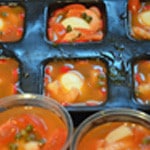 Pour the jelly