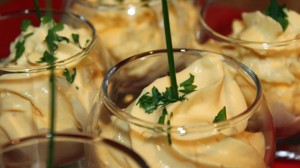 Recipe: Shrimp espuma
Espama shrimp recipe to start a holiday meal. Salted espuma with syhon, seafood recipe with fresh shrimps. Cook the heads and bodies of the prawns with white Rully, they should simmer gently with the white wine. A recipe with a lot of character, I love estuma de prawns, it's a cheap recipe that has a lot of effect.
Recipe ingredients
Shrimp espuma recipe for 4 people
16 large shrimps
12 cl of fluid cream
20 cl of white Rully
10 gr of butter
1 shallot
1 clove of garlic
½ bunch of coriander
1 teaspoon of Espelette pepper
½ teaspoon of sweet paprika
Salt and pepper
Instructions
Remove the shrimp
Peel and slice the shallot and garlic
Wash and chop the coriander
Brown the shallot and garlic in the pan with the butter, then add the cilantro.
Brown the seafood heads and shells, turn regularly.
Add the bodies of the shrimp.
Crush the heads and shells so that they throw out their juices.
Add the spices.
Wet with the rully and cook over low heat for 40 minutes salt and pepper
Pass it all in Chinese
Mix in a blender.
Let the preparation cool.
Mix ¾ of the preparation with ¼ of very cold fluid cream.
Leave to rest in the refrigerator.
Before serving, shake vigorously.
Preparation time: 20 minutes
Cooking time: 10 minutes
Number of people: 4
4 star rating: 1 review (s
What wine to drink with: Shrimp espuma
My favorite wine for this Rully blanc Cépage Chardonnay recipe:
Temperature between 8 ° and 9 °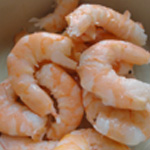 Prepare the prawns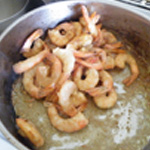 Sear the prawns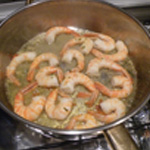 Flip the prawns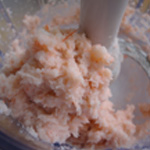 Mix the flesh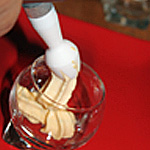 Very cold siphon