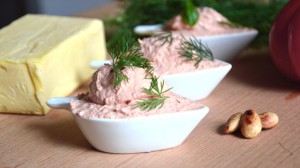 Recipe: Crab rillettes
Recipe for crab rillettes, preparations for the end of year celebrations. This time I used canned crab to test this recipe. These rillettes will be on my New Years Eve, but I'll tell you about them later. We liked these little rillettes. We're not used to crabbing at home.
Recipe ingredients
Crab rillettes recipe for 3 people:
121 g canned crab, or claws if you can afford it
2 shallots
1 to 2 teaspoons of cream cheese, depending on your taste
1 tablespoon of cream, optional
1 teaspoon of paprika
¼ nutmeg
1 sprig of dill
Salt and pepper
Instructions
Drain the canned crab in a colander.
Peel the shallots then roughly chop.
Mix together the crab, shallots, paprika.
Grate a quarter of the nutmeg. .
Add the cheese, mix and adjust with the spices if necessary.
Sprinkle the dill over the rillettes.
Let stand for at least an hour in the fridge before serving.
Preparation time: 10 minutes
Cooking time: 0 minute (s)
Number of people: 3
4 star rating: 1 review
What wine to drink with: Crab rillettes
My favorite wine for this recipe: Corbière blanc Cépage Maccabeu, picpoul blanc, Clairette blanche
Temperature between 12 ° and 14 °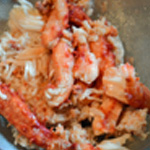 Drain the crab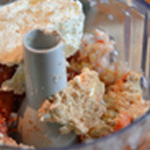 Mixer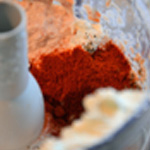 Add the paprika
Zoom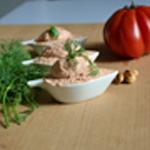 With a tomato