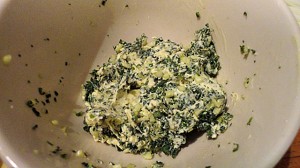 Recipe: Snail butter
Snail butter recipe, with this parsley butter, you can use this base for lots of recipes, snails, mussels, salmon, pasta …. Garlic and parsley a marriage of reason with the butter to grill under the grill, in order to allow the parsley and garlic to release their aromas, I like this butter when it melts gently. Snail butter is very resistant to freezing, a dab of snail butter on your steak. Snail butter recipe for the holiday season.
Recipe ingredients
Snail butter recipe: for 4 people
100 g butter
4 cloves of garlic
30 g of parsley or ¼ of a bunch
2 g of sea salt
Pepper
½ teaspoon of Ricard (optional)
Instructions
Take out the butter at least two hours before use.
Wash the parsley with plenty of water, remove the branches and keep only the leaves.
Dry the parsley in plastic wrap.
Peel the garlic.
Chop the parsley and garlic with a knife, it is possible to do it in a blender, but the result is not the same.
Season the preparation with salt and pepper.
Mix the preparation with the butter, knead, knead but do not overheat the butter.
Preparation time: 20 minutes
Cooking time: 0 minutes
Number of people: 4
4 star rating: 1 review
What wine to drink with: Snail butter
My favorite wine for this recipe: Sylvaner Cépage Sylbaner
Temperature between 08 ° and 10 °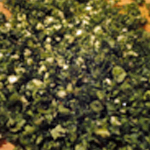 Chop parsley and garlic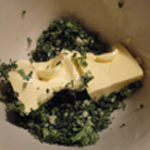 Add the butter