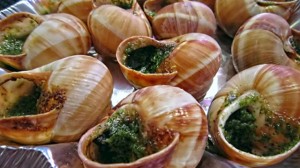 Recipe: Snails recipe
Snail Recipe Butter recipe, a family tradition to end the year, a fairly long preparation, but homemade snails are so good. Snail recipe for a box of 10 dozen, choose a quality butter to make your snails, I also like to use flat parsley. Work the snail butter at room temperature, but be careful not to heat it when you knead and mix your marbled butter.
Recipe ingredients
Snails recipe for: 10 dozen:
500 g butter
80 g garlic
140 g parsley (about 2 bunch of flat-leaf parsley)
13 g of salt
2 g of pepper
1 tip of Ricard (optional)
Instructions
Take out your butter at least two hours before use.
Rinse your parsley with plenty of water, remove the branches and keep only the leaves, dry it well.
Peel the garlic
Chop your parsley and garlic with a knife on a board (you can do it in a blender, but the result is not the same)
Salt and pepper your preparation.
Mix in a bowl, mixing the preparation without overheating the butter.
Place a knob of parsley butter in each shell.
Add a snail by pushing it a little into the shell.
Finish with a knob of butter.
Place in a hot oven or grill at 200 ° for at least 30 minutes.
Preparation time: 50 minutes
Cooking time: 30 minutes
Number of people: 10 dozen
4 star rating: 1 review
What wine to drink with: Snails recipe
My favorite wine for this recipe Rully (White) Grape varieties: Aligoté, Chardonnay, Pinot noir)
Temperature between 10 ° and 11 °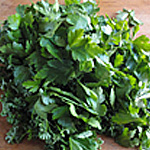 Rinse the persi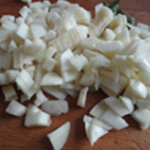 Chop the fresh garlic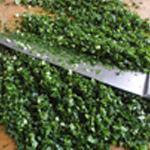 Chop persl and garlic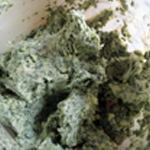 Mix with the butter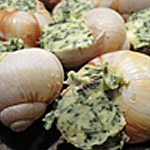 Fill the shells