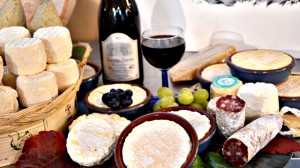 The gateway to the Vercors, a multi-faceted territory, accessible by train, bus, bicycle, or car, the Pays Sud-Grésivaudan will satisfy both the lover of wide open spaces, and those keen on gastronomy or culture. Saint Marcellin and Saint Félicien are from the Rhône; they bear the name of the village like many cheeses in France.
These cheeses do not have a Protected Designation of Origin; if originally they were mainly made from goat's milk, which is found a lot in this region, now they are marketed with pasteurized cow's milk. But, of course, a few small producers still make them with raw milk.
Saint Marcellin
It is a small cheese made from cow's milk, with a soft, bloomy rind, with an average weight of 80 grams. Its production is made with milk from 300 municipalities in Isère, Drôme and Savoie. it will take around 0.700 l to make a Saint Marcellin.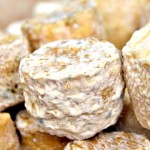 St Marcellin Zoom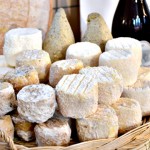 St Marcellin
The Saint-Félicien
It is a French cheese from Dauphiné. It is a close cousin of another Dauphinois cheese, Saint-Marcellin. It owes its name to the place on which the shop of the cheese maker who is at the origin gave. its average weight is 180 grams.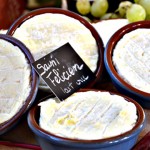 St Felicien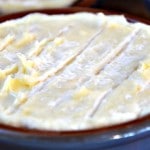 St Félicien Zoom
With a soft, natural rind that changes during maturing. At the start of their ripening, these cheeses are soft and creamy, ivory to bluish in color, very creamy, hence the choice of placing them in stoneware cups. And to finish their cycles, Saint Marcellin and Saint Félicien become dry yellow in color or very dry gray in color. It's up to you to choose how you like to taste it.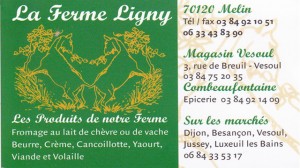 What wine to drink with: St Marcellin and St Félicien
My favorite wine for this recipe: Beaujolais Cépage Gamay
Temperature between 12 ° and 13 °