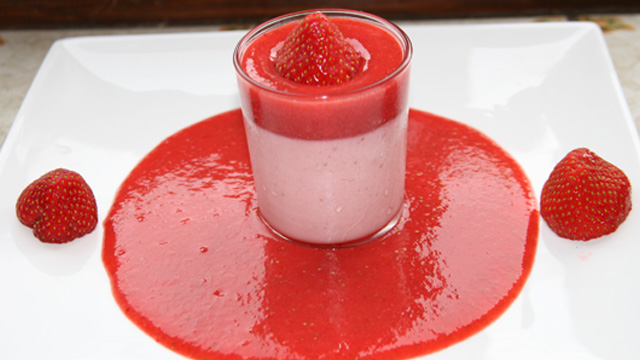 Strawberry panacotta recipe
Instructions
Strawberry panacotta, I used for this gariguette strawberry dessert. Just a little fragrant with a hint of Ricard to further enhance their flavors, I love the Gariguettes. A strawberry dessert with quite striking color contrasts, the red of the strawberries shimmers the white of the panacotta, a pleasure for the eyes and for the taste.
Strawberry panacotta recipe for 4 people
Ingredients
800 g gariguette strawberries
60 g icing sugar for the cream
10 g icing sugar for the coulis
80 g white chocolate
40 cl of 30% fluid cream
4 g of agar agar
1 teaspoon of Ricard
Instructions
Rinse the strawberries with plenty of water, remove the green part, reserve the most beautiful strawberries for decoration.
Mix the rest of the strawberries, once mixed add the icing sugar and the fluid cream.
Add the agar agar, raise the temperature from the first broths, remove from the heat.
Break the white chocolate and pour the hot cream covered and let the chocolate melt gently.
Mix well then pour into your molds and let rest in the refrigerator.
Make the coulis with the rest of the strawberries, sweeten with 10g of icing sugar, then add the white rum.
Preparation time: 15 minutes
Cooking time: 0 minutes
Number of people: 4
4 star rating: 1 review
What wine to drink with a strawberry panacotta
My favorite wine for this recipe: Champagne Premier Cru (White)
Temperature between 8 ° and 9 °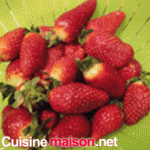 Gariguettes
Go to blender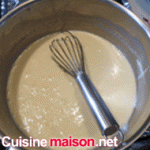 Heat cream and agar agar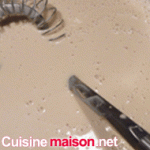 Whip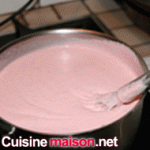 Mix cream and coulis