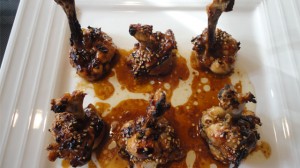 Recipe: Chicken Wings with Sesame Seeds
Chicken wings recipe with sesame seeds. Baked chicken wings cooked, with a marinade, the chicken wing will flavor itself. These marinated chicken wings can also be cooked on a barbecue. This chicken wings recipe is popular with children, they love to nibble with their hands. Chicken wings recipe for the appetizer. Baked chicken wings with a green salad.
Recipe ingredients
Chicken wings with sesame seeds recipe for 4 people
24 chicken wings
2 tablespoons of honey
4 tablespoons of soybeans
2 tablespoons of chopped basil
½ shallot
1 tablespoon of sesame seed
1 clove of garlic
Salt and pepper
Instructions
Peel the shallot and garlic, then finely chop
Remove the flesh from each wing using a knife to slide the flesh around the bone. Round with the palm of your hand to give the meat a nice round shape.
Rinse and chisel the basil.
In a salad bowl, mix the honey with the soy sauce, the shallot and the garlic and the basil.
Brush the chicken wings with a brush, then stand each wing upright.
Sprinkle the sesame seeds on the wings.
Place in a hot 180 ° oven for 20 minutes.
Preparation time: 20 minutes
Cooking time: 20 minutes
Number of people: 4
4 star rating: 1 review
What wine to drink with: Chicken wings with sesame seeds
My favorite wine for this serious Bordeaux recipe Grape variety: Cabernet franc and cabernet sauvignon, Merlot
Temperature between 15 ° and 16 °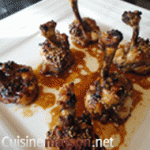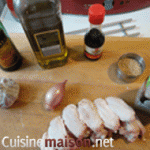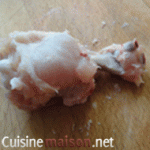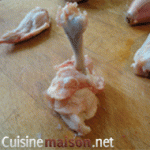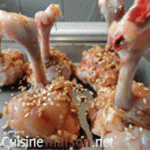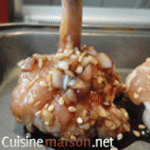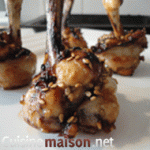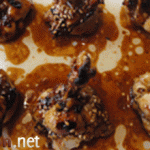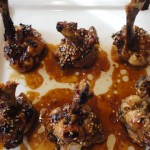 Temperature between 16 ° and 17 °