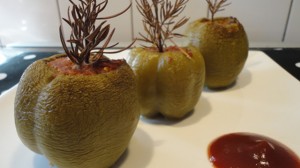 Recipe: Stuffed Green Pepper
Recipe green peppers, stuffed green peppers, a recipe to program in your oven. Stuffed green peppers, an easy recipe where you can play with spices. Stuffed peppers minced meat, I didn't have much time for the stuffed peppers, I used minced meat from my butcher. Pepper rice recipe, of course you can accompany this stuffed green pepper with rice cooked in water or steam. I love to cook peppers, peppers in salads, stuffed peppers in the oven and finally any recipe with peppers. I love the colors of raw or cooked peppers.
Recipe ingredients
Stuffed green peppers recipe for 4 people:
10 green peppers
400g sausage stuffing
1 minced beef steak
2 tomatoes
2 onions
2 eggs
2 cloves garlic
10 cl of milk
1 teaspoon of paprika
10 sprigs of rosemary
Instructions
Rinse the peppers in clean water.
Cut the caps off the peppers.
Remove the seeds and the cap from the pepper.
Dip the bread in the milk, let it soak.
Crush the bread using the rolling pin, finish with a fork.
Peel then slice the onions.
Rinse the tomato under running water, then cut it into small cubes.
Mix the two meats with your hands.
Add the soft bread, eggs and mix.
Add the tomatoes, then the spices and mix everything well.
Break the eggs into the preparation, mix well so that the preparation is homogeneous.
Fill the green peppers with the stuffing, packing a little.
Plant a sprig of rosemary in each green pepper.
Place in a hot oven at 155 ° for 45 minutes.
Preparation time: 10 minutes
Cooking time: 45 minutes
Number of people: 4
4 star rating: 1 review
What wine to drink with: Stuffed green pepper
My favorite wine for this recipe: Alsace Pinot gris. Grape variety: Pinot gris.
Temperature between 11 ° and 12 °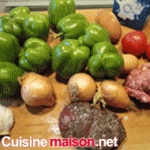 Ingredients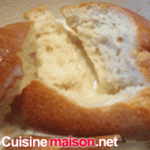 Stale bread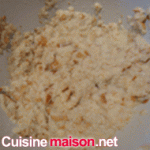 Make the breadcrumbs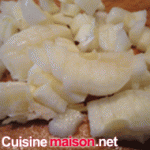 Cut the onions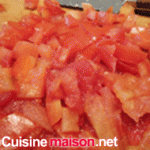 Cut the tomatoes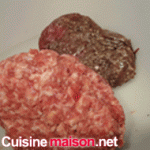 Pranks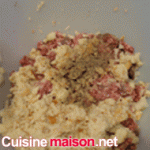 Spices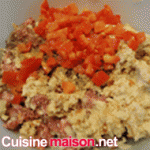 To mix together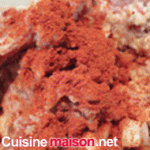 Spices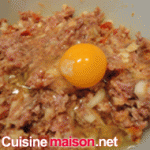 Add the copy egg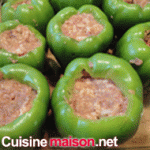 Fill the peppers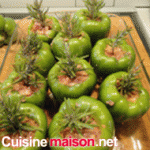 Plant rosemary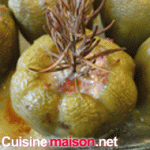 Zoom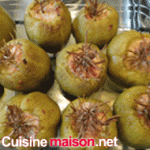 Cooked pepper<img src="/wp-content/uploads/2021/09/7166138511743982947.jpg" class="aligncenter"