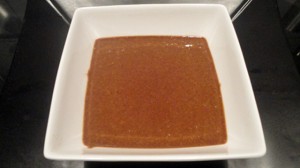 Recipe: Tahini
Tahini recipe to prepare a hummus, here is a typical Lebanese dish, I did not know, we discovered it as we went through the recipe. Be careful not to toast the sesame seeds too much, because the more they are toasted, the darker the Tahini will be. For another recipe I will cook with Tahini, I loved its smoky side.
Recipe ingredients
Tahini recipe for 4 people:
125 ml white sesame seed
10 cl of sesame oil
Instructions
Heat the oven to 175 °.
Pour the sesame seeds on a baking sheet.
Stir regularly so that your seeds cook evenly.
Brown the sesame seeds for 15 minutes.
Let the seeds cool.
Mix the seeds with half the sesame oil, in several batches, scraping the seeds with a spatula.
Gradually add the rest of the oil to smooth the Tahini.
Store the Tahini in an airtight jar covered with oil; it will keep for several months in the refrigerator.
Preparation time: 25 minutes
Cooking time: 15 minutes
Number of people: 4
5 star rating: 1 review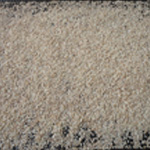 Sesame seeds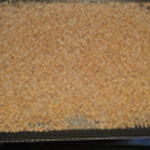 Brown them in the oven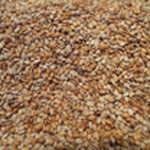 Zoom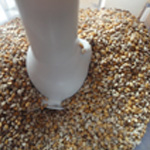 Mixer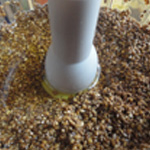 Sesame oil