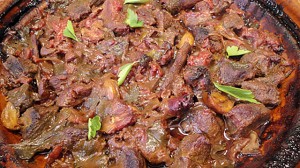 Three-meat tagine recipe, this tagine is reserved for meat lovers, I had some at home. Meat tagine recipe, I marinated my meat one night with white wine, to change the traditional tagines a bit. Meats from my tagine, leg of lamb, beef chuck and rib of pork, meat recipe gently cooked with some spices and cinnamon sticks, just enough to flavor.
Recipe ingredients
Three-meat tagine recipe for 4 people:
500 g of leg of lamb
500 g pork loin
500 g of beef chuck
50 cl of dry white wine
1 carrot
1 stalk of celery
2 tablespoons of olive oil
1 knife tip of chili
4 cinnamon sticks
400 g of tomato meat
5 small cloves of garlic
3 sprigs of parsley
Instructions
The day before, marinate the meats cut into large cubes with a carrot and a stalk of celery.
Wipe the meat with food paper.
Pour olive oil into a pan.
Add the spices and let the spices cook a little so that they develop their aromas.
Grill the meat in flavored oil.
Add the cinnamon sticks.
Add the garlic cloves without peeling them.
Rinse then remove the leaves from the parsley.
Sow the parsley in the tagine.
Bake in a hot oven at 180 ° for 2 hours.
Preparation time: 30 minutes
Cooking time: 120 minutes
Number of people: 4
5 star rating: 1 review
What wine to drink with: Tajine with three meats
My favorite wine for this recipe: Alsace Pinot blanc Grape Pinot blanc
Temperature between 10 ° and 12 °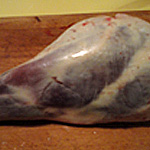 The lamb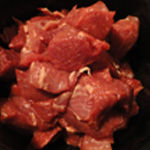 Beef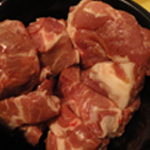 Pork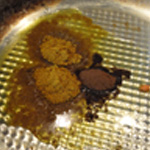 toast the spices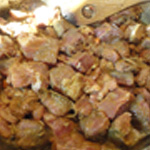 Sear the meats in the spices