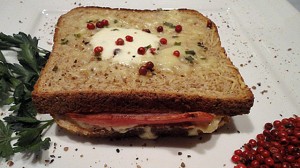 Recipe: Baked Croque Monsieur
Recipe for a croque monsieur in the oven, with a béchamel sauce and a good cooked country ham. Croque monsieur soft in the center and crispy on the edges, I had an old Comté cheese to gratinate, I even tasted a cold one, it was wonderful, the wine enhances the taste of this croque monsieur. A salad to accompany your croque monsieur and dinner is ready.
Recipe ingredients
Baked croque-monsieur recipe for 3 people:
3 slices of quality ham
12 slices of country bread
5 cl of white wine
20 cl of heavy cream
80 g of grated Comté
1 egg
¼ of nutmeg, grated
1 tablespoon of chives
1 teaspoon of red berry
Instructions
Remove the rind and slice the ham in half.
Use a brush to coat the inside of the slices of bread with the wine.
Mix the cream with the Comté and the egg.
Grate the nutmeg add the chives and mix
Cover the slice of bread with the preparation.
Place a ½ slice of ham.
Spread a tablespoon of cream on the ham.
Use a brush to coat the inside of the upper crumb slices with the wine.
Place the other slice of bread.
Spread a teaspoon of cream on the ham.
Place a drop of heavy cream on each toast.
Salt and pepper.
Sow the rest of the chives.
Add a few red berries for decoration.
Place in a hot oven at 175 ° for 10 minutes.
Then 5 minutes under the grill at 200 °.
Preparation time: 20 minutes
Cooking time: 10 minutes
Number of people: 4
4 star rating: 1 review

What wine to drink with: Croque monsieur au oven
My favorite wine for this recipe: Touraine blanc Cépage Sauvignon blanc; Chardonnay; Chenin Blanc
Temperature between 08 ° and 10 °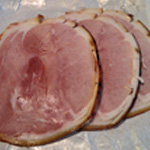 Ham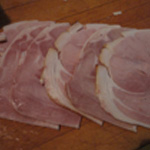 Cut the slices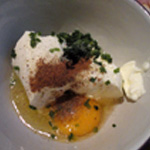 Heavy cream and egg yolk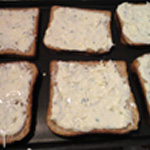 Spread with the cream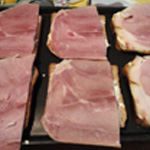 Place the ham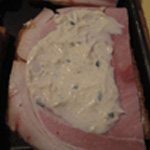 Add the cream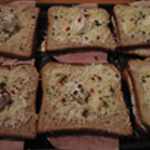 Finish with the county