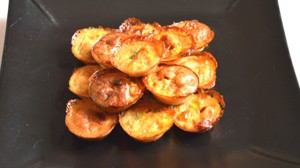 Recipe: Tuna Bites
Recipe for tuna bites, to start a meal, I served them for the aperitif still barely warm, they did not survive the wave of my guests. Nothing like a recipe for finishing leftover raw zucchini, another way to consume zucchini which are abundant in our gardens during the season. You could also serve these mixed zucchini as a garnish with a piece of barbecued beef. I like to cook zucchini from the garden when they are small and cut from the daylight, still soaking up the sun.
Recipe ingredients
Tuna bites recipe for: 55 mini tarts
1 small zucchini
250 g of drained tuna
2 onions
5 cherry tomatoes
50 g + 20g parmesan
2 eggs
½ teaspoon of cumin
½ lemon
2 tablespoons of flour
1 roll of puff pastry
½ packet of yeast
Instructions
Rinse the zucchini under running water.
Cut the courgettes into thin strips, then into cubes like a mirepoix.
Peel then finely chop the onion.
Cut the ham into cubes.
Combine the ingredients in a bowl.
Add the broken and lightly beaten eggs.
Roll out the puff pastry, then cut there with a cookie cutter and place them in the imprints of the mold.
Fill the silicone molds.
Sprinkle lightly with Parmesan
Bake in a hot oven at 180 ° for 35 minutes.
Let cool for 5 minutes on a wire rack.
Unmold and serve immediately.
Preparation time: minutes
Cooking time: 35 minutes
Number of people: 55 mini tarts
4 star rating: 1 review (s)
What wine to drink with: Tuna Bites
My favorite wine for this recipe: Beaujolais red Grape Gamay
Temperature between 08 ° and 10 °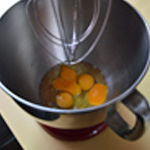 Break the eggs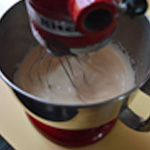 Mix the cream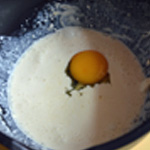 Add the eggs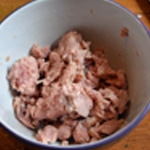 Crumble the tuna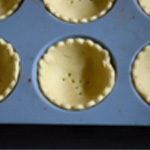 Place in dough in the imprints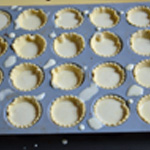 Fill in the footprints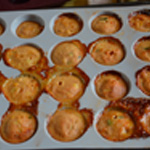 Cook in the oven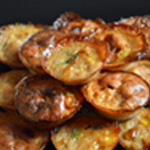 Zoom