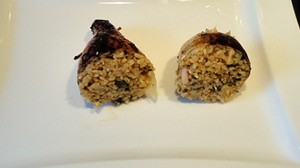 Recipe: Tunisian stuffed squid
Squid stuffed with onions and baked bulgur, it's a Tunisian recipe. I love cooking Tunisian recipes where we combine herbs, couscous, a lot of mixture with incredible aromas. A fairly easy squid recipe.
Recipe ingredients
Tunisian-style stuffed squid recipe for 4 people
4 large squids of about 200g each
2 fresh onions
1 lemon
1 bunch of flat-leaf parsley
1 bunch of mint
1 bunch of coriander
1 candied lemon
100g of fine bulgur
1 teaspoon ground cumin
15g butter
4 tablespoons of olive oil
Salt and pepper from the mill
Instructions
Clean the squids or ask the fishmonger to prepare them.
Rinse and wipe the squid tentacles and fins. Cut them into small pieces, then brown them over low heat for 2 minutes in a hot pan with 1 tablespoon of olive oil and 10 g of butter.
Wash and dry the herbs, then chop them with a knife.
Cook the bulgur according to the package directions and set aside.
Peel and cut the onions into small squares.
Heat the cast iron casserole dish with 2 tablespoons of olive oil.
Add the onions, then the bulgur, leave the bulgur to toast a little then cover with cold water and salt. Lower the heat to cook the bulgur for 8 to 15 minutes.
Add the herbs as soon as the water has disappeared from the bulgur.
Cut the tentacles and throw in the casserole dish 5 minutes before the end of cooking.
Chop the herbs and add them to the bulgur at the end of its cooking.
Add the juice of one lemon.
Season generously with salt and pepper.
Rinse and dry the bodies of the squid. Stuff them with a teaspoon without packing the stuffing too much. Close the end of the squid with crossed toothpicks.
In a large skillet, cook the squid over low heat with 2 tablespoons of olive oil for 20 to 25 minutes, turning regularly. You can also cook them on the barbecue plancha.
Preparation time: 50 minutes
Cooking time: 8 to 15 minutes
Number of people: 4
4 star rating: 1 review
What an end to drink with Tunisian calamari
My favorite wine for this Cote du Roussillon recipe Grape variety: Carignan; Cinsault; Grenache noir
Temperature between 15 ° and 16 °
Thank you to Rosabel de Vesoul store for its dishes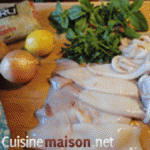 Ingredients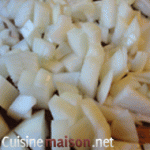 Cut the onions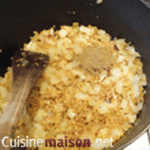 Sear the bulgur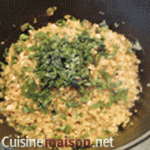 Add the herbs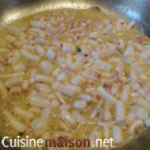 Sear the squids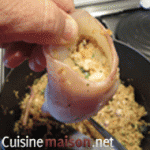 Fill the squids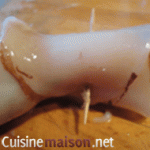 Close with a toothpick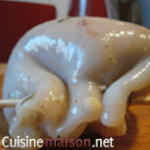 Front view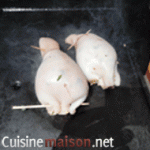 Cook the BBQ plancha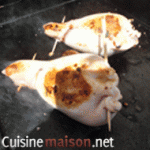 Flip the squids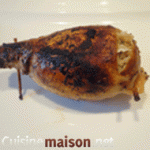 Roasted squid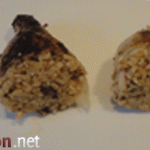 To end<img src="/wp-content/uploads/2021/09/3392298790933532947.jpg" class="aligncenter"