It was my friends Florence and Yves, who brought us back this beautiful turbot on their return from Normandy, we tasted it with great pleasure, the flesh was tasty. I rarely have the opportunity to have a beautiful piece like this turbot in butter, it is tasted with pleasure its flesh takes on the taste of slightly nutty butter and the Sichuan pepper perfumes it divinely, impossible not to like. Turbot in butter is a noble fish, it is rarely found in our region or they are much smaller, you will have to adapt the cooking of your turbot according to its size, to help you mine weighed almost a kilogram.
Ingredients
1 turbot
1 tablespoon of olive oil
15 gr of butter
1 teaspoon of coarse salt
½ teaspoon of Sichuan peppercorns
Instructions
Preheat the oven to 210 °, grill function
Empty and cut off the head or have it done by the fishmonger.
Wash the fish, then dry it with food paper.
Salt both sides.
Heat the butter and oil.
Place the turbot skin side down and grill for 2 minutes.
Gently turn the turbot over and grill for another 2 minutes, it should have a nice color.
Place the turbot skin side down in a baking dish.
Drizzle with cooking fat.
Pound the Sichuan pepper and pepper generously.
Cook the turbot for 12 minutes.
Preparation time: 20 minutes
Cooking time: 12 minutes
Number of people: 2
5 star rating: 12 reviews
What wine to drink with this turbot in butter?
My favorite wine for this recipe: Saint Véran Cépage Chardonnay.
Temperature between 11 ° and 13 °.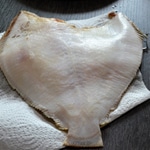 Trim the turbot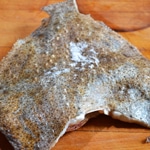 Salt and pepper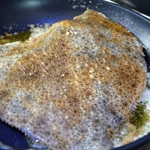 On both sides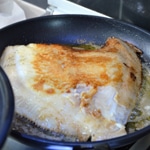 Sear the turbot in very hot butter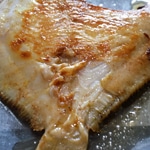 Finish cooking in the oven