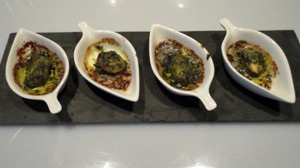 Recipe: Wild garlic and mussels
Bear's garlic and mussels recipe for an entry of the season, very abundant in the forests It is the height of the wild garlic season, a little walk in the forest with the children who will love this freedom, and the dog too. For the first time I have completely stemmed the wild garlic for this recipe, indeed the stem is of no interest.
Recipe ingredients
Recipe Wild garlic and mussels for 3 people:
18 mussels, frozen or in shell
10 g wild garlic, 15 leaves
50 g of tempered butter
½ teaspoon of fine salt
Pepper
2 tablespoons of parmesan powder
Instructions
Rinse wild garlic with clear water.
Stem the leaves by removing as much of the stem as possible.
Dry the leaves with paper.
Finely crush the leaves with a large knife.
Add the wild garlic, salt and pepper to the tempered butter.
Add the Parmesan and mix like snail butter.
Place the mussels in the terrines or leave in the shells.
Generously butter each mold.
Place in a hot oven grill position at 200 ° for 8 minutes.
Preparation time: 3 minutes
Cooking time: 8 minutes
Number of people: 3
4 star rating: 1 review
What wine to drink with: Wild garlic and mussels
My favorite wine for this recipe: Chablis Cépage Chardonnay
Temperature between 08 ° and 10 °
Stalk the leaves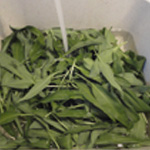 Rinse the leaves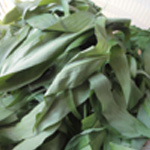 Dry the leaves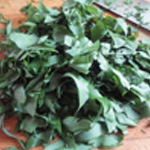 Crush wild garlic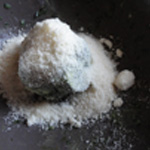 Add the cheese to the butter
Share the wild garlic butter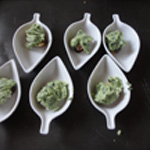 Ready for the oven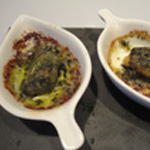 Zoom