<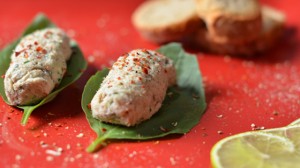 Recipe: Rillettes with two salmon
Recipe for rillettes with two salmon, to start a meal, even with the great heat of summer rillettes were welcome for lunch, but fish rillettes are eaten all year round, in summer we force a little more on the lemon to acidify them a little. I particularly like the salmon cooked for a few minutes in the oven, just peppered and salted, I like when its fat melts on the plate, my daughter prefers it more cooked and the skin a little crispy. Fish is good for health, we keep telling us that salmon is still one of the cheapest fish.
Recipe ingredients
Recipe Rillettes with two salmon 8 people
350 g of salmon
120 g smoked salmon
15 cherry tomatoes
1 tablespoon finely chopped chives
3 sprigs of flat-leaf parsley
1 lemon
½ nutmeg
1 teaspoon ground pepper
2 tablespoons of mascarpone
1 pinch of ground coriander
1 knife tip of cardamom
½ teaspoon of Espelette pepper
Instructions
Rinse then coarsely remove the leaves from the flat parsley.
Rinse then finely chop the chives.
Rinse the cherry tomatoes
Slice the salmon into small cubes.
Place it on a non-stick baking sheet.
Bake in a hot oven at 180 ° for 10 minutes.
Let cool.
Remove the leaves from the salmon, removing all the bones.
Thinly slice the smoked salmon.
Mix the two salmon, with the cherry tomatoes.
Sprinkle over the chives.
Stir in 2 large spoons of mascarpone.
Grate ¼ nutmeg.
4 turns of the pepper mill.
Squeeze the lemon and pour the juice slowly while tasting.
Incorporate all the elements well.
Leave to rest in the refrigerator overnight before eating.
Preparation time: 10 minutes
Cooking time: 10 minute (s)
Number of people: 8
4 star rating: 1 review
What wine to drink with fish rillettes
My favorite wine for this recipe Rully (White) Grape varieties: Aligoté, Chardonnay, Pinot noir
Temperature between 11 ° and 13 °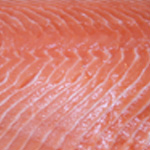 Salmon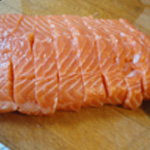 To slice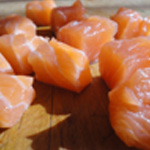 Find edges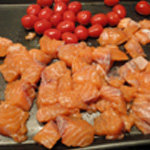 Slice into cubes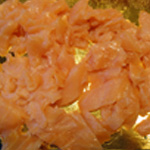 Strip the smoked salmon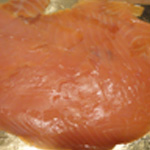 Smoked salmon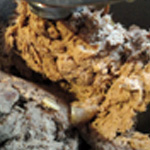 To incorporate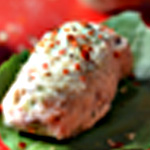 Zoom