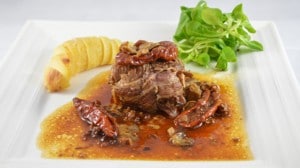 Recipe: Veal paupiettes with tomato
Recipe for veal paupiette with sundried tomato, I love the scent that tomatoes give off when cooking. I like to serve my paupiettes with shells that bathe in the sauce. This stuffing can be used for a lot of other things, making it with veal allows you to have a stuffing that is not greasy at all, you will love it. Homemade veal paupiette to entertain friends, I loved this sauce and these soft and divinely scented paupiettes.
Recipe ingredients
Veal paupiette with tomato recipe for 4 people:
8 very thin veal cutlets
400 g of veal stuffing
125 g of smoked bacon
16 large petals of sun-dried tomatoes.
10 basil leaves
1 tsp of paprika
½ tsp of ginger
Salt and pepper
1 tablespoon of olive oil
1 spoon of soy sauce
Instructions
Trim the blanquette meat by removing the bones and cartilage.
Skin the pork belly.
Chop the meats.
Rinse then chop the basil then add it to the meat.
Finely crush the sun-dried tomato petals with a knife.
Add the tomatoes to the meat.
Add the paprika and ginger, then toss to incorporate the spices.
Salt and pepper.
Form 8 balls of the same size stuffing with your hands.
Flatten the veal cutlets with the flat of the knife.
Place a meatball in the center.
Lift the escalope on each side, wrapping the meatball.
Tie each paupiette 4 times, tightening the paupiette a little.
Heat the olive oil with the tomato petals.
Sear the veal paupiettes under low heat.
Add the soy and continue toasting the paupiettes.
Reserve the paupiettes and deglaze with the wine.
Place the paupiettes in the cast iron casserole dish and cook for 30 to 35 minutes under a very low heat.
Preparation time: 15 minutes
Cooking time: 30 to 35 minutes
Number of people: 4
4 star rating: 1 review
What wine to drink with: Veal paupiette with tomato
My favorite wine for this recipe: Riesling Grape Riesling
Temperature between 07 ° and 09 °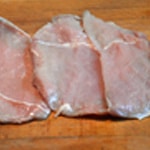 Flatten the cutlets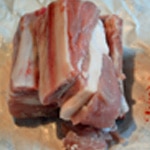 Boned the blanquette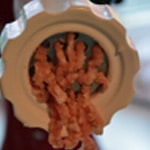 Chop the meat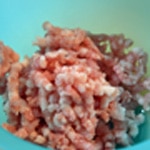 Veal chop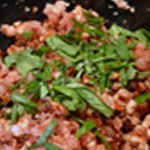 Spice up the meat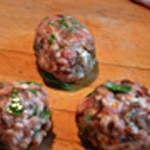 Form the meatballs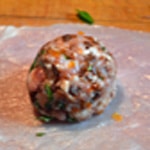 Place on the escalope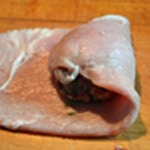 Roll on the dumpling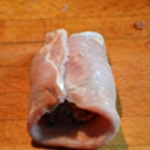 Close the paupiette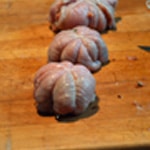 Tie the paupiettes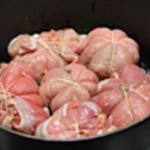 Bake the paupiettes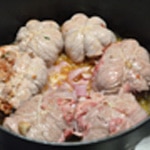 Flip the paupiettes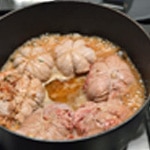 Let cook slowly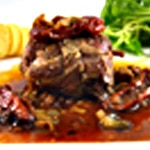 Zoom<img src="/wp-content/uploads/2021/09/8150826207061828757.jpg" class="aligncenter"