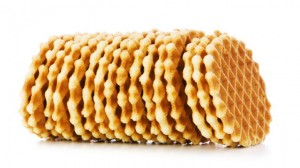 Recipe: Waffles
Recipe for crunchy and fluffy homemade waffles in the middle, we had a great time with this waffle recipe. I tested several recipes before finding the right waffle dough, the secret is baker's yeast, the dough doubles in volume. Sweet waffles at the same salty, I will offer you recipes for salty waffles later.
Recipe ingredients
Waffle Recipe: for 25 waffles
500 g flour
5 eggs
60 cl of milk
80 g butter
150 g of fluid cream
1 cube of baker's yeast
1 pinch of salt
If, however, in this winter season, it is too cold near where you live and you don't want to leave the house, that's okay, you can always stay warm and do your shopping from an online supermarket.
Instructions
Prove the yeast with 100 g of flour and a glass of water for 10 minutes.
Mix this preparation with eggs and melted butter.
Then add the milk, flour and salt, stirring until a fluid dough is obtained.
Let the dough rise for 2 hours in a warm room.
Bake in a very hot waffle iron.
Place the dough in the middle of the waffle and let it spread for a few seconds before closing the lid.
Preparation time: 10 minutes
Cooking time: 4 to 5 minutes
Number of people: 12
4 star rating: 1 review
What wine to drink with: Waffles
My favorite wine for this recipe: Sparkling Vouvray Cépage Chenin blanc
Temperature between 8 ° and 10 °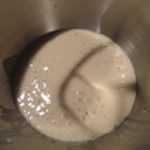 Let rest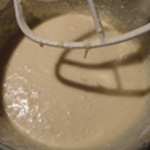 The dough rises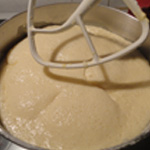 The-pate-has-doubled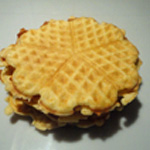 The first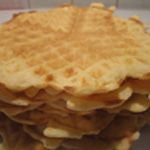 Cooked