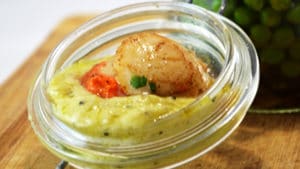 Wasabi sauce and rib of jura recipe
Instructions
Be careful, this sauce is moving! I love it but often uninitiated people have trouble. I often serve it separately so that everyone can go according to their whims. I had prepared this sauce for my red mullet verrines that you will see during the week on the site. A wasabi and rib of jura sauce that has character.
Wasabi Sauce and Jura Rib Recipe for 6 people:
Ingredients
1 onion
50 gr of butter
20 cl of Jura white
20 cl of liquid cream
Wasabi according to the desired taste
Instructions
Peel and finely chop the onion.
Sear the onion in the butter without letting it color.
Add the white wine and the cream and reduce the preparation by half.
Add the wasabi in small doses as soon as the sauce is ready.
Taste and start again if it is not strong enough.
What wine to drink with: wasabi sauce and rib of jura
My favorite wine for this recipe: No wine, it will depend on what will accompany the wasabi and rib of jura sauce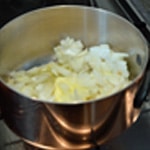 Heat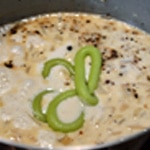 Pepper