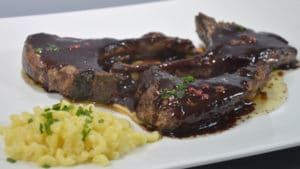 Recipe of wild boar ribs with red wine
Sunday noon I'm alone, no one at home, a royal silence reigns in this house, no radio no music, I love this almost strange moment. Some might get depressed during this peacetime, I honestly appreciate that. However, it is necessary to prepare lunch, my lunch, just for me, I am spoiled for choice. I open my freezer, the one that I cannot empty and which fills up as I create my creations, if for finances I am rather cicada for food I am a big ant…. I make reservations and reserves. So taking this bag of wild boar chops, I immediately think of a side of wild boar in red wine, already in my head, I imagine my sauce !!! quite simple, without too much butter, but very tasty, damn !!! that's it!! I'm hungry and yet it's only 11:00 am (with summer time I'm a little lost). I thaw my ribs and prepare a few shells to accompany my wild boar rib with red wine. The sauce should be very smooth, you will love this Côte de marcassin in red wine.
Recipe of wild boar chop with red wine for 1 person
Ingredients :
3 small wild boar ribs
15 cl of red wine
1 teaspoon of olive oil
40g butter
A little sauceline
Coarse salt
Pepper
Chives for decoration
Some red berries for decoration
Instructions
Preheat the oven to 80 ° with the serving plates.
Thaw the wild boar ribs.
Season the ribs with salt and pepper on each side.
Heat the oil in a pan.
Grill the ribs in very hot oil for several minutes.
Turn them over and grill, they should take on beautiful colors.
Reserve in the oven at 80 ° when the ribs are cooked.
Deglaze with the red wine, collecting all the cooking juices.
Reduce the wine by ¾.
Slice the ultra-cold butter into small cubes.
Incorporate the butter with a whisk in small doses.
Thicken the sauce a little with the sauceline, directly in the pan.
Preparation time: 10 minutes
Cooking time: 10 minutes
Number of people: 1
4 star rating: 1 review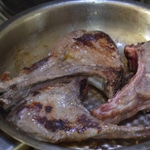 Sear the ribs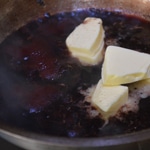 Deglaze in the pan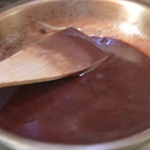 The sauce must cover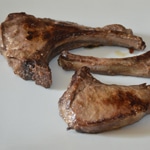 Place the ribs on the very hot plate.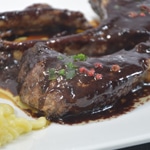 Zoom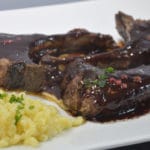 Which wine to drink with: Recipe Côtes de marcassin with red wine
My favorite wine for this Haut Médoc recipe Élite de la Paroisse 2009 Grape varieties: Cabernet Sauvignon and Franc, Merlot
I will open it 3 hours before drinking it and transfer it to a carafe.
Temperature between 17 ° and 18 °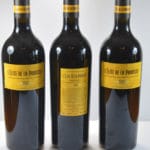 Bottles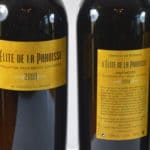 Zoom
Partnership with the Cellar La parish in St Seurin de Cadourne in Gironde
A thought to all those connected from France or abroad in love with French cuisine and its wines, here is a great opportunity for you to buy a quality wine, without any risk, to accompany my recipe for wild boar ribs with red wine. I selected this Haut-Médoc L'Elite de la Parish 2009 wine from the area of the La Parish cooperative cellar in Saint Seurin de Cadourne in Gironde, after tasting it, I loved everything about this exceptional grand cru.
The elite of the 2009 Haut Médoc Parish
Already by lifting the bottle, you immediately feel that something is happening and yet, the stopper is still in place, I loved this moment it is etched in my memory forever. Already with his name we are waiting for a great moment, but it is especially the year 2009 that caught my attention, it is announced very large or even exceptional. For this cuvée, the harvest is sorted manually with the greatest care. The cellar produces only 1000 bottles per vintage and only very good years.
The rewards :
– The Elite of the Parish 2011 is referenced in the Guide Hachette 2015
– The Elite of the Parish 2012 one star in the Guide Hachette 2016
Cave La Paroisse Cooperative
Parish
2 rue Clément Lemaignan
33180 St Seurin de Cadourne
Phone: 05 56 59 31 28
Email contact [Ate] cave-la-paroisse.fr </p