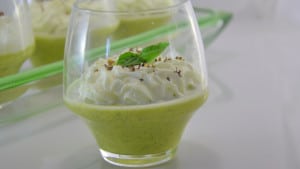 Recipe: Zucchini appetizer
Zucchini appetizer recipe, an easy-to-make recipe where everyone will be delighted, young and old. I especially loved this deliciously scented salty whipped cream with the celery stalks, the sweetness of the zucchini and the texture was pleasant on the palate. Zucchini appetizer, ideal to start a tasty meal. The zucchini appetizer remains an inexpensive starter and so original that you will delight your guests. I like to cook zucchini, they are generous and lend themselves to all the whims of housewives, never overcook them they must remain a little crunchy to keep all their values. Rinse the copious amounts, I peel them very rarely and mainly the large ones.
Recipe ingredients
Zucchini appetizer recipe recipe for 6 people:
2 small zucchini
130 gr of celery
1 small tomato
1 small onion
2 cloves garlic
120 gr of feta
20 basil leaves
½ teaspoon ground ginger
1 tablespoon of Séchouan pepper
½ teaspoon of red berry.
Instructions
Peel then roughly chop the onion and garlic.
Rinse then cut zucchini in small cubes.
Heat a tablespoon of olive oil in a wok or pan.
Grab the onions and garlic without letting them color.
Add the tomato cut into cubes.
Rinse and dice the zucchini.
Add the ginger.
Add them to the preparation and cook for 10 minutes over high heat.
Salt and pepper.
Drain the preparation in a colander.
Mix everything in the blender to emulsify.
Add the feta and basil and mix one last time.
Taste and correct if necessary.
Rinse then roughly slice the branch celery.
Heat the cream with the celery and let steep for 5 to 10 minutes.
Season with salt and pepper, the cream should be lightly scented.
Pass the cream through a sieve, it should still be very white.
Pour into the siphon, then cool in the refrigerator .
Pour the courgettes into the verrines.
Crush the pepper with the red berries.
Just before serving siphon the cream from the zucchini.
Sprinkle with freshly crushed pepper.
Preparation time: 15 minutes
Cooking time: 10 minutes
Number of people: 6
4 star rating: 1 review
What wine to drink with: zucchini appetizer
My favorite wine for this recipe

: Buzet blanc Cépage Sémillon, Sauvignon blanc and Muscadelle
Temperature between 08 ° and 10 °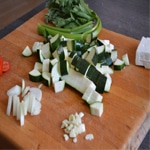 Prepare the vegetables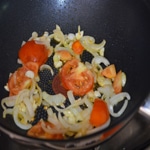 Sear tomato and onion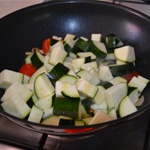 Add the zucchini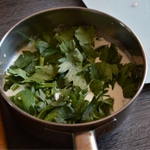 Heat the cream and fennel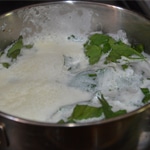 Let infuse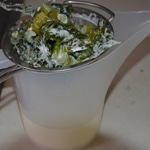 Pass through a sieve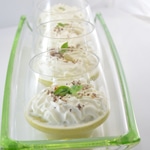 The verrines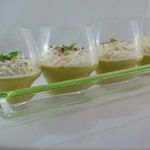 Zoom<img src="/wp-content/uploads/2021/09/2115581433448731775.jpg" class="aligncenter"