Pure butter madeleine recipe
Summary: Here is the memory of a time when I was little, when the pleasure of tasting was a real treat. By tasting these madeleines, I have the impression of reliving those intense moments when nothing mattered, that the pleasure of the snack we bickered to have the last ones, there was never enough. Even my friends came for a snack at home and especially when he had pure butter madeleine. I also like the pure butter madeleine with my coffee, after that it is to say to stop when one put the nose in the metal box.
Pure butter madeleine recipe for 4 people
Ingredients :
250 g of sugar
300 g butter
300 g flour
½ teaspoon of cinnamon
1 sachet of Alsatian yeast
1 sachet of vanilla sugar
1 pinch of salt
Instructions
Preheat the oven to 180 °.
Beat the sugar and the eggs until you obtain a smooth paste with the melted sugar.
Sift the flour and the yeast added with your egg – sugar mixture
Melt the melted butter, then add it to the preparation.
Brush the plates of the madeleine molds with a brush.
Sprinkle them with flour and shake them to remove the excess.
Fill each mold halfway with a spoon or a bag.
Leave to rest for 15 minutes.
Put in a hot oven, put in the middle of the oven and cook for 9 minutes.
Preparation time: 40 minutes
Cooking time: 15 minutes
Number of people: 4
4 star rating: 1 review
What wine to drink with: Pure butter madeleine recipe
My favorite wine for this recipe Champagnene (white) Grape varieties: Chardonnay, Pinot meunier, pinot Noir
Temperature between 7 ° and 8 °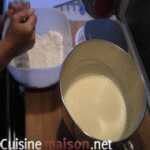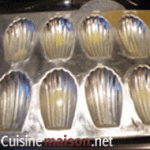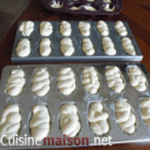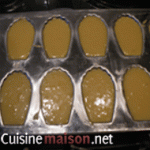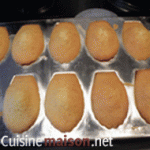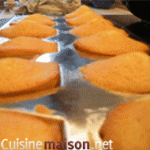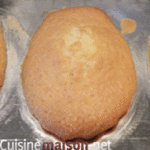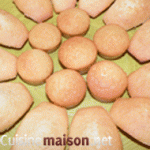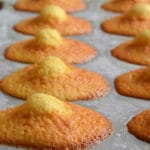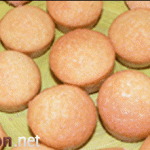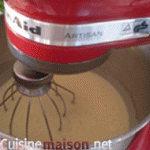 More recipes:
Sugar cake

Gingerbread and chestnuts

Madeleines and nuggets

Pancakes Pascal
Your reactions / questions / tips: Cancel reply
Remark
Name *
Email *
Website