Recipe for applesauce collected in jars
Like many this year, my apple tree is crushed under the fruit, unfortunately on my return from my vacation, how sad to see this carpet of apples in my lawn, impossible not to react. I picked up all the apples that seemed edible to me, and directly under the apple tree, in the shade and away from the heat. I cut the apples, releasing all the impurities or the talures, in order to recover healthy pieces of apples. More than to cook and sterilize my applesauce collected in jars, this winter during the extreme cold these compotes will marry wonderfully with a cottage cheese. Good … they are a little acidic, especially since you will notice that I did not sweeten them, and the diabetes watches us in this house, with you to see and to add sugar during cooking with the Compote of apples collected in jars.
Recipe for Applesauce collected in jars for 14 ½ jars:
Ingredients
5.400 kgs of picked apples
2 cinnamon sticks
4 star anise
25 cl of water + 25 cl
Sugar, I don't use any. You can add around 10% sugar while cooking
Instructions
Pick up the apples under the apple trees, sorting them.
Cut them in half, then remove the damaged parts and the core of the apple.
Cut the apples into quarters.
Heat a large Dutch oven with 25 cl of water.
Add the apples and sugar if you are sweetening, but it's so easy to sweeten each one before tasting.
Add the star anise and cinnamon sticks.
Cook for about 2 hours and 30 minutes.
Press in a vegetable mill, for me a small grid.
Scald the new jars and gaskets, let the jars dry.
Fill the jars with a large funnel without touching the sides.
Carefully lay the joints.
Store the jars in your sterilizer, for me Electric.
Raise the temperature to 100 °, then count 1 hour of cooking.
Let cool in the sterilizer.
Do not throw water, water the flowers, the garden with… ..
Preparation time: 60 minutes
Cooking time: 60 minutes
Number of people: 14 ½ jars
4 star rating: 1 review
What wine to drink with: Applesauce collected in jars
My favorite wine for Blanquette de Limoux blanc this recipe: Mauzac, Chardonnay, Chenin blanc
Temperature between 06 ° and 08 °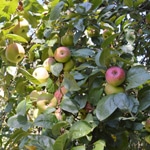 The Apple tree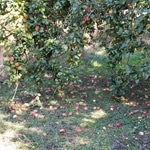 Apples on the ground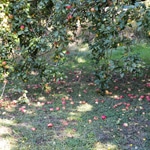 Too many apples on the floor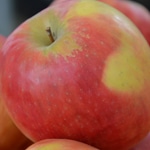 Apples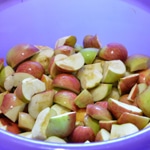 Cut the apples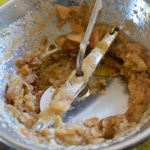 Grind the cooked apples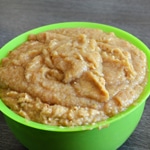 Applesauce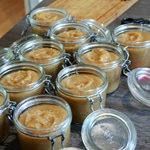 Pour into the jars