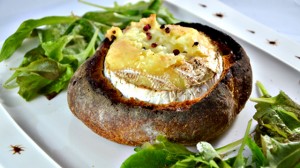 Recipe: Baked Cammenbert
Baked camembert recipe, delicious melted cheese, the loaf of bread toasted a little, it has become crisp and is lightly flavored with the roasted camembert. Here a very melting or even liquid Camembert for the pleasure of all lovers of melted cheese. The better your Camembert, the more flavor your dish will have, serve a nice green salad with the Camembert in the oven.
Recipe ingredients
Baked Camembert recipe for 2 people:
1 camembert of 250 g
1 large loaf
10 Séchouan peppercorns
Instructions
Cut the loaf in half
Using the box, cut the shape of the Camembert in the crumb of the loaf, without touching the crust.
Cut the crust from the top of the Camembert.
Place the Camembert in the loaf of bread.
Pepper with Séchouan pepper.
Place in a hot oven at 200 ° for 30 minutes.
Serve hot by cutting the loaf into two parts.
Preparation time: 30 minutes
Cooking time: 15 minutes
Number: 2 people
4 star rating: 1 review
What wine to drink with: Baked Camembert
My favorite wine for this recipe: Red Blaye Grape Cabernet Franc and Sauvignon, Merlot
Temperature between 15 ° and 16 °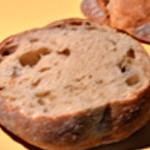 Slice the top of the bread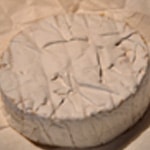 Very cold Camembert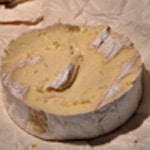 Remove the crust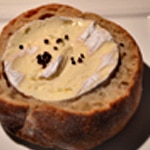 Cut the location in the loaf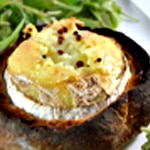 Zoom