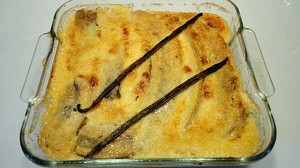 Recipe: Banana gratin
Banana gratin recipe, I love banana desserts. We had bananas that were far too ripe to consume them in fruit, here flambéed with white rum, I loved it. Here is a West Indian banana gratin, coconut milk, bananas and of course white rum, all the ingredients are there to escape to the sun.
Recipe ingredients
Banana Gratin recipe for 6 to 8 people:
For 6 to 8 people:
6 ripe bananas
Chocolate chips (optional)
4 eggs
75 g sugar
1 tablespoon of brown sugar
1/2 vanilla bean
5 cl of white rum
20 cl of coconut milk
5 cl of whole milk
40g grated dried coconut
20 g butter for the dish
1 packet of vanilla sugar
Instructions
Butter a baking dish.
Peel the bananas and cut them in half lengthwise.
Arrange the bananas lengthwise with the cut sides on the dish, sprinkle with vanilla sugar.
Place a second layer of banana in the other direction, sprinkle with vanilla sugar
Place a 3rd layer of bananas lengthwise, finish with the vanilla sugar.
Heat the white rum with a tablespoon of sugar.
Flambé the rum, then pour over the bananas.
Beat the eggs with the sugar with a mixer to whiten them.
Split the vanilla in half, collect the flesh and add it to the beaten eggs.
Stir in the coconut milk, the milk then the grated coconut.
Pour the preparation over the bananas.
Place a few knobs of butter.
Sprinkle with brown sugar.
Bake the gratin in a hot oven at 180 ° for 30 min.
Serve cold or warm.
Preparation time: 20 minutes
Cooking time: 30 minute (s)
Number of people: 6
4 star rating: 1 review
What wine to drink with: Banana gratin
My favorite wine for this recipe: Gewurztraminer Grape Gewurztraminer
Temperature between 09 ° and 12 °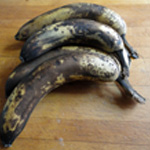 Ripe bananas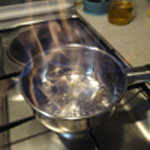 Heat the rum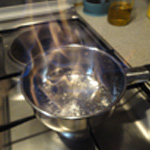 Flambé the rum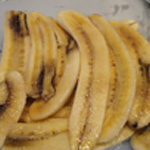 Bananas flambé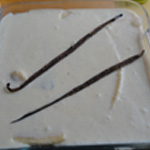 Ready-to-cook gratin