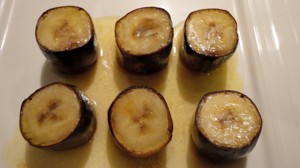 Recipe: Bananas in Shell
Banana in shell recipe. An easy recipe to make for an original dessert. Easy banana dessert, bananas in shell children will love to taste them with a spoon. A quick banana dessert, ready in a few minutes, baked in the oven this quick banana dessert will be quickly adopted by families. I like desserts with bananas.
Recipe ingredients
Banana shell recipe for 4 people:
4 ripe bananas
4 dessert spoons of honey
40 g salted butter
10 cl of white rum (optional)
Instructions
Cut the bananas into 3 to 4 cm sections.
Butter the bottom of a dish to put in the oven.
Place the sections upright in the dish and on the butter.
Pour the honey on top of the sections.
Place a knob of butter on each section.
Place in a hot oven at 180 ° for 20 minutes.
Serve the bananas as soon as the skin of the bananas is black.
Flambé with rum directly in the hot dish.
Preparation time: 10 minutes
Cooking time: 20 minutes
Number of people: 4
4 star rating: 1 review
What wine to drink with: bananas in shell
My favorite wine for this Grape variety recipe:
Temperature between 11 ° and 12 °
Thanks to Lucie for this recipe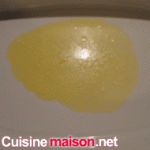 Butter the dish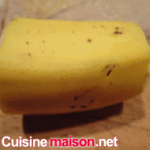 Slice the banana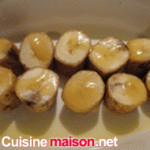 Pour the honey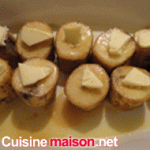 Place the butter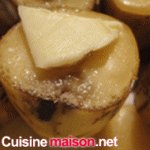 Zoom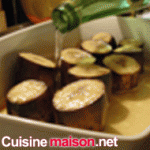 Pour the alcohol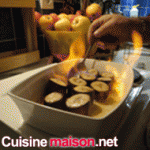 Blaze
Zoom