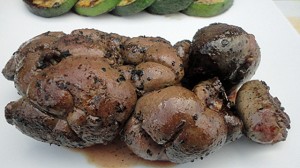 Recipe: Barbecue veal kidney
Recipe Veal kidney on the barbecue, I was waiting for sunny days to make this recipe, let's go to the heated barbecue this morning. Be careful not to overcook the kidney, it is best eaten pink.
Recipe ingredients
Barbecue veal kidney recipe for 4 people:
2 veal kidneys
1 tablespoon of thyme
Salt and pepper
1 tablespoon of dry basil
1 teaspoon of olive oil
Instructions
Trim the veal kidneys without detaching them or have your butcher do it.
Pass the olive oil with a brush.
Salt and pepper.
Sprinkle with basil.
Leather on the barbecue, rather on a cast iron plate.
Return as soon as it has taken on a nice color.
Preparation time: 30 minutes
Cooking time: 10 minutes
Number of people: 4
4 star rating: 1 review
What wine to drink with: Barbecued veal kidney
My favorite wine for this recipe: Côte rotie Grape variety: Syrah; Viognier
Temperature between 15 ° and 17 °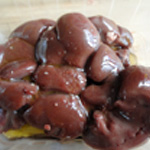 Raw kidney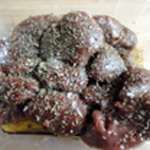 Salt and herbs
Flip the kidney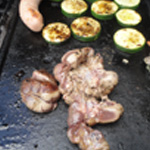 Cook on a hot plate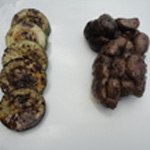 Cooked kidney