Recipe: Beef steaks with wine merchant sauce
The beef in doubt its splendor, accompanied by a wine merchant sauce, here the beef steaks provided by my butcher was exceptional. A piece of beef reserved for lovers of red meat, cooking remains an important moment so that the meat remains tasty and above all very tender, I recommend a blue or rare cooking. order thick enough steaks, they don't need to be very big, but thick enough to make your beef steaks with merchant sauce.
Recipe ingredients
Recipe Beef steaks with wine merchant sauce for 4 people
4 beef steaks (to do with your butcher but rather in the rump steak)
4 chopped shallots,
1 bottle of Cornas red wine (ideally, make your sauce with the same wine you are going to serve),
200 g of butter at room temperature,
2 tablespoons of olive oil
salt and pepper.
Instructions
Peel and finely chop the shallots.
Grill them in a heavy-bottomed saucepan with 1 teaspoon of olive oil.
Lightly color the echolottes.
Add the wine, as soon as the shallots are colored.
Let reduce slowly for 30 to 40 minutes.
Salt and pepper. When your wine has reduced by ¾, lower your heat as much as possible and set aside.
Put 30 g of butter and 1 spoon of olive oil, heated strongly in your pan.
Sear your pieces of beef in very hot fat.
Turn them over so that they take a nice color on each side.
During cooking, bring your wine sauce up to temperature.
Cut the rest of your butter into small cubes.
Add it to the pot of wine and whisk the sauce briskly off the heat.
Don't forget to heat your plates before serving.
place your pieces of beef on the hot plate.
Drizzle with the sauce.
Preparation time: 15 minutes
Cooking time: 5 to 7 minutes
Number of people: 4
4 star rating: 1 review
What wine to drink with: Beef steaks with wine merchant sauce
My favorite wine for this recipe: Cornas côte du Rhône Cépage Syrah
Temperature between 15 ° and 16 °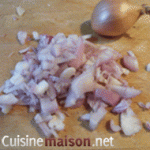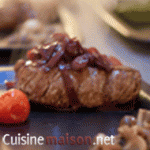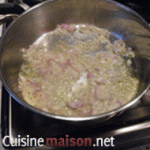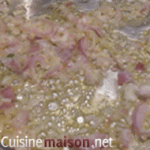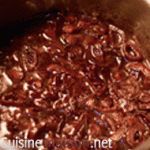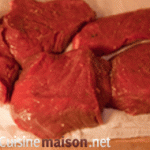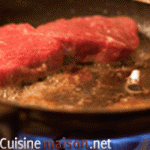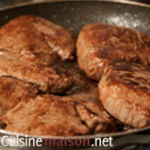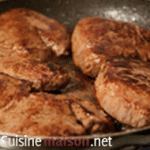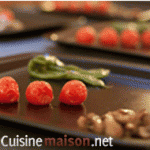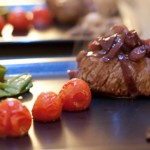 photo piece of beef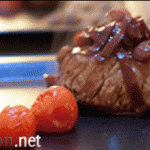 My favorite wine for this recipe Champagne (white) Grape varieties: Chardonnay, Pinot meunier, pinot Noir
Temperature between 17 ° and 18 °
Thanks to Thibaut for the photos: www.thibautbouvier.fr
 </p