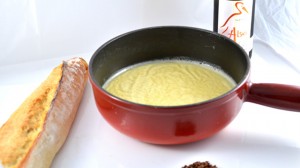 Recipe: Butter Cancoillotte
Recipe for cancoillotte with butter, cancoillotte with potatoes, you will find plenty of recipes with cancoillotte, plain cancoillotte or cancoillotte with garlic. I'll give you recipes for cancoillottes with wine later. Franche-Comté and its cheeses, here the warm or cold cancoillotte is delicious. With us it is even present during breakfast, my daughter replaces Nutella with cancoillotte in the morning, I like it better. I will give you several recipes with cancoillotte.
Recipe ingredients
Butter Cancoillotte recipe for 10 people
250 g matured metton
200 g of butter, more or less according to each one
25 cl of water
13 cl of Edelzwicker white wine
2 g of optional salt
1 g of pepper
1/2 g nutmeg to grate
Instructions
Soak the metton one or two hours before melting it, or even overnight.
Heat in a very thick-bottomed saucepan, the metton and water.
Season with pepper, salt and nutmeg in the proportions indicated above.
Your fire should be low, a little patience to prepare your cancoillotte.
Stir constantly with a wooden spoon, the bottom of the pan should not stain.
Once melted, when there are no more lumps, turn off the heat.
Cut your butter into small pieces, Incorporate it into your preparation.
Pour the cancoillotte into bowls, once cold, place it in the refrigerator.
Preparation time: 20 minutes
Cooking time: 25 minutes
Number of people: 8
4 star rating: 1 review
What wine to drink with: Cancoillotte with butter
My favorite wine for this recipe: Gewurztraminer late harvest Gewurztraminer grape
Temperature between 08 ° and 10 °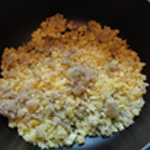 The metton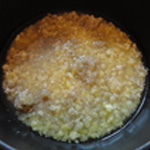 Add water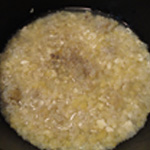 Add wine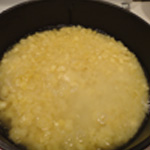 Let stand overnight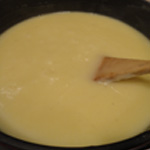 Heat without boiling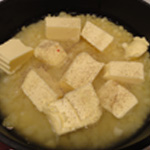 Add the butter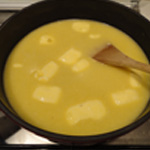 Let the butter relax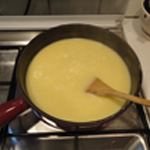 Cancoillotte ready