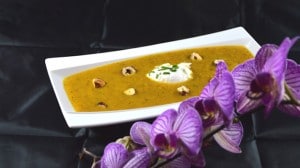 Recipe: Carrot soup
Carrot soup for an evening meal, a rather quick soup to make that we ate with my daughter. We like carrots at home raw or cooked it doesn't matter, here married with hazelnuts, I liked finding the taste of smoked hazelnuts in this soup and the crispy side for the half hazelnuts added at the end . The soups are in season with the wind, we like a good hot soup in the evening.
Recipe ingredients
Carrot soup recipe for 3 people:
3 carrots
2 small potatoes
2 cloves garlic
1 onion
70 gr of hazelnuts
Instructions
Peel the carrots, then cut them into slices.
Peel the potatoes, then cut them into quarters
Peel the garlic, then finely chop it.
Peel the onion, then roughly slice it.
Crush the hazelnuts with a knife.
Dry roast the hazelnuts in a pan.
Sort and keep the best hazelnuts for decoration, add the rest of the hazelnuts to the vegetables.
Add all the vegetables to a saucepan.
Pour a liter of water.
Cook under medium heat for 20 minutes.
Grind the vegetable soup.
Sprinkle with the few hazelnuts you have reserved.
Make a nice quenelle of cream on your plate.
Preparation time: 20 minutes
Cooking time: 30 minutes
Number of people: 3
4 star rating: 1 review
What wine to drink with: Carrot soup
My favorite wine for this recipe: Vouvray blanc Cépage Chenin blanc
Temperature between 08 ° and 10 °
Thanks to Léonie for this photo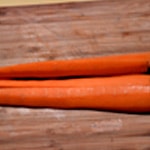 Peel the carrots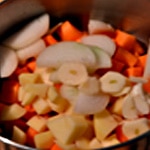 Peel potatoes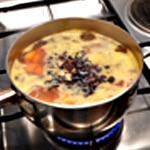 Cook the soup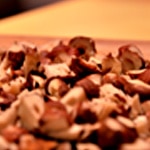 Crush the hazelnuts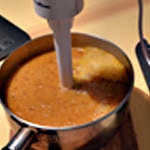 Mixer