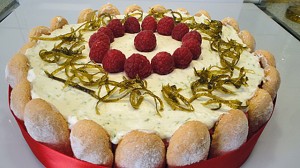 Recipe: Lime Charlotte
Recipe charlotte lime, nothing like finishing a good meal, with the marriage of raspberries and limes you will love this super fresh dessert. I will do a lime charlotte again this summer when it is very hot. A charlotte that is not at all acidic, just sweet to leave the fruit flavored. A creamy mousse flavored with lime zest.
Recipe ingredients
Charlotte lime recipe for 12 people
26 spoon cookies
Raspberry mousse
1kg of raspberry
100 g icing sugar
60 cl cream
20 g icing sugar
6 gelatin sheets
Lemon mousse
6 limes
3 tablespoons of powdered sugar
20 cl fluid cream
3 tbsp of icing sugar
3 gelatin sheets
Instructions
Line the pan with clinging paper.
Place a series of biscuits at the bottom of the mold.
Cut the cookies to the correct height.
Arrange the cookies on the sides.
Whip 80cl of whipped cream with 20g of icing sugar.
Soak 6 gelatin sheets in cold water.
Heat 10 cl of raspberry coulis, then incorporate the gelatin leaves, leave to cool.
Blend the raspberries with a soup blender.
Pass the raspberry coulis through a Chinese.
Sweeten the raspberry coulis with the 100 g of icing sugar.
Incorporate the gelatin coulis into the raspberry coulis.
Take ¾ of the whipped cream and incorporate the raspberry preparation.
Pour the raspberry mixture into the pan without moving the cookies with a spoon.
Rinse the limes under running water.
Wipe up the lemons with absorbent paper.
Zest the limes.
Squeeze the limes.
Heat the lemon juice, add 3 tablespoons of icing sugar, then incorporate the 3 gelatin sheets.
Let cool.
Gently fold in the lemon coulis and the rest of the whipped cream.
Add the lime zest.
Pour the lime whipped cream mixture over the raspberry mixture, refrigerate for 15 minutes.
Let stand overnight in the refrigerator.
Preparation time: 40 minutes
Cooking time: 0 minutes
Number of people: 12
5 star rating: 1 review
What wine to drink with: Charlotte limes
My favorite wine for this recipe: Sparkling Vouvray Cépage Chenin blanc
Temperature between 08 ° and 10 °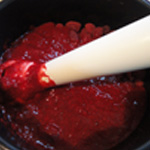 Mix the raspberries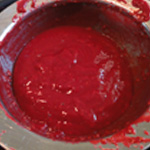 Raspberry sauce
Filter in Chinese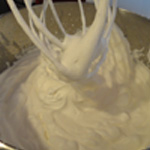 Climb in chantiily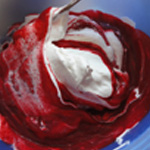 Incorporate whipped cream and coulis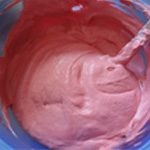 Foam ready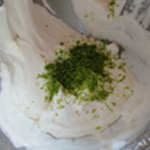 Add the zest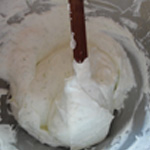 Incorporate the zest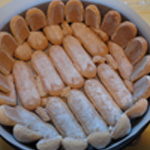 Start with the boudoirs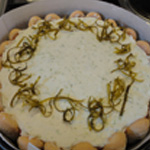 Candied zest for decoration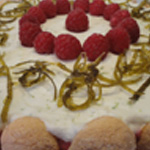 Zoom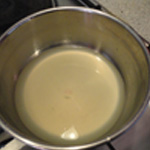 Heat the lemon juice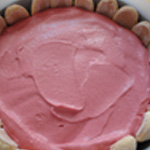 Raspberry mousse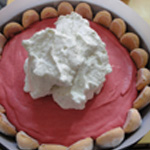 Add lemon mousse<img src="/wp-content/uploads/2021/09/2090514268376598829.jpg" class="aligncenter"