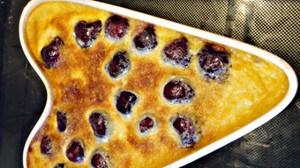 Recipe: Creme brulee with cherries
Cherry crème brûlée recipe, easy to make this flavored cream with cherries, Be careful when cooking, it must be just cooked to stay well bound. For a crème brûlée preparation the only tool that is necessary for this recipe, a torch for crème brûlée and again you could use the grill of your oven.
Recipe ingredients
For Cherry Creme Brulee 4 people:
32 black cherries
3 egg yolks
1 packet of vanilla sugar
100 gr of powdered sugar
40 cl of fresh fluid cream
40g butter
2 tablespoons of powdered sugar
Instructions
Rinse the cherries and pit them.
Add to a bowl: egg yolks, heavy cream, sugar.
Whisk to mix well.
Place the cherries in the crème brûlée molds
Divide this preparation into your ramekins.
Put in a bain-marie with cold water at the start, oven at 220 °, for 30 minutes.
Take out of the oven as soon as the cooking is finished, let cool and put in the refrigerator.
Distribute the brown sugar.
Burn your creams with a blowtorch.
Preparation time: 10 minutes
Cooking time: 30 minutes
Number of people: 4
5 star rating: 1 review
What wine to drink with: Cherry Creme Brulee
My favorite wine for this recipe: Alsace Tokay (Pinot Gris), Grapes: Pinot Gris
Temperature: between 10 ° and 12 °
Thank you to Rosabel de Vesoul store for its dishes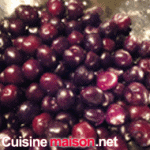 The cherries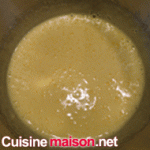 Egg and cream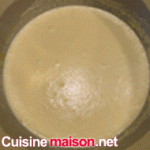 Zoom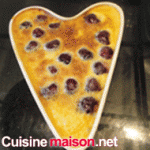 Burning cream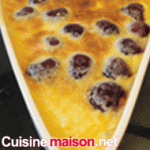 Cooked cream